Stone Federation are passionate about promoting the use of natural stone as the sustainable, versatile building material of choice.  This page will be regularly updated with articles from our Members on some of the key questions surrounding natural stone.
If you have any questions or would like more information on any of the issues covered in these articles, email enquiries@stonefed.org.uk or call 01303 856123.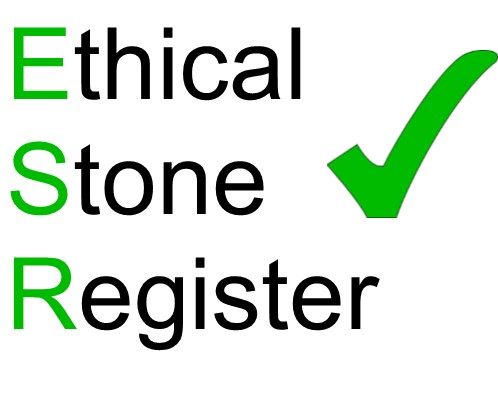 Ethical Stone Register - Pilot Scheme Member Interview, Hutton Stone
Stone Federation recently launched The Ethical Stone Register, a unique resource created specifically for the natural stone industry, in response to The Modern Slavery Act 2015 and the issues of sourcing materials responsibly.
Following the launch, we have been speaking with the pilot scheme members to find out about their journey on the scheme.  These interview will provide contractors, architects, designers, clients and natural stone firms with an insight into the workings and systems of the Ethical Stone Register.
The second interview is with British quarry operator and supplier, Burlington Stone, and Stone Federation's Chief Executive, Jane Buxey, asked Burlington's Technical Sales and Production Manager, John Penellum, about their Ethical Stone Register journey and achieving Verification Level.
Jane Buxey: Congratulations on achieving your Verification Level – what was the motivation for engaging with this scheme?
John Penellum: Thank you, Burlington see ethical sourcing as very important and hope that architects, clients and contractors all appreciate that project costs should not over rule the need for responsible manufactured products to be used on their projects.
JB: What are the commercial benefits that you saw in taking the time to complete the process?
JP: We believe that this is the way forward in the stone industry and like any other everyday products, you should have the choice of using a material that has been manufactured to the highest standards whilst working towards and maintaining an ethical ethos.
JB: Do you find that proof of sustainable procurement is a major influencing factor for your clients?
JP: Yes, and as the industry moves forward, we see increasingly that clients want to know more and more about where the stone has come from, and at what cost to the environment. Especially with Burlington being based in and adjoining the Lake District National Park, soon to be a "UNESCO world heritage site". Being verified by the Ethical Stone Register helps promote the fact that we have considered every impact that our business has on humanity and the planet.
JB: How, as a British Stone quarrier do you feel that this achievement will add to your unique selling point?
JP: As one of the Stone Federation Ethical Stone Register pilot scheme companies, we already have an advantage within the industry, being able to meet the highest standard of projects.
Burlington stones major unique selling points are that we can offer one of the finest most durable natural materials in the world, with eight quarries in the heart of the Lake District, using skilled British craftsmen to deliver an amazing product all around the world.
Established in 1843 we are a British family run business with long traditions and values, we are currently assessed to ISO14001, ISO9001 and environmental profiles.
Being part of the Ethical Stone Register is essential in maintaining our reputation of being one of the best in the industry and setting a standard for others to follow.
JB: What development do you think there will be within the British quarrying sector, in relating to the issues of ethical and responsible sourcing, over the next 5 years?
JP: I believe that as more clients become aware of ethical sourcing there will be increased demand for suppliers to meet their expectations. It will become unacceptable to not question where and how stone is produced. Being able to show accreditation for this will help clients choose between similar products, some of which may not be ethically sourced. This will offer the customer a clear choice and possibly an explanation for the associated cost differences between alternative products.
-------------------------------------------------------------------------------------------------------------------------------------------------
There are three tiers of membership of the Register, Declaration, Verification and Accreditation and the requirements of each level are explained below.
Declaration - At this tier, companies will have to complete a questionnaire looking at the responsible and ethical sourcing practices of their business. To achieve this level, a company will need to meet 100% of the criteria. The claims and assertions made by a firm at this level will be by means of self-declaration.
Verification - At this tier, the claims made by a company at the Declaration level will be externally verified. The initial verification will be for the company rather than each material they supply, however, they may choose to have some or all of their stones included at Verification level. This will involve an independent auditor assessing the journey of the material and ensuring that the responsible and ethical sourcing criteria are met the whole way along the supply chain. Only verified stones will appear on the Register itself.
Accreditation - At this tier, members will have met the requirements of the Declaration and Verification tiers, and will be further audited for this level. The aim is to have the scheme recognised and to gain credits within schemes such as BREEAM and LEED at this tier.
To find out more information about the Ethical Stone Register, go to www.ethicalstoneregister.co.uk or email info@ethicalstoneregister.co.uk.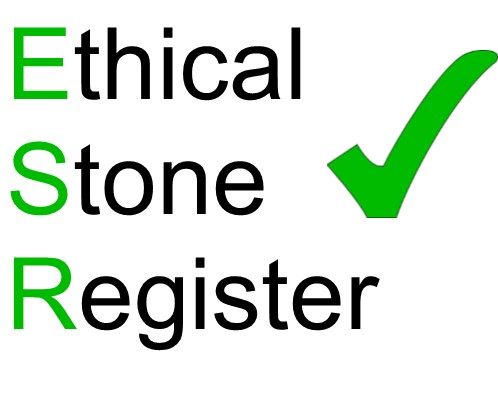 Ethical Stone Register - Pilot Scheme Member Interview, Hutton Stone
In this interview, Stone Federation's Chief Executive, Jane Buxey speaks with Marcus Paine, Managing Director of Hutton Stone, a high-quality British natural stone merchant, to understand their experience during the audit process to achieve the first Ethical Stone Register Tier 2 Verification level.

Stone Federation, creators of the Ethical Stone Register, believes it has a responsibility to the client base, the industry and its members to try to make a difference on the issue of responsible and ethical sourcing practices and aims to get all members started on the journey with room to progress and gain extra recognition for their efforts and investment.

Jane Buxey: Congratulations on achieving your Verification Level - what was the business rationale for you undertaking this process?

Marcus Paine: Thank you. At Hutton Stone we pride ourselves on supplying the finest quality natural and sustainable sandstone to our clients - so for us this was a really simple choice. We take an enormous pride in the projects we supply whatever their size or location and this project allows us to proceed with further confidence that we are doing our best.

JB: Has increasing demand from your clients to demonstrate your sustainability and sourcing credentials driven you to this accreditation?

MP: We are a family business who have a personal relationship with our staff, customers and suppliers and therefore we take our reputation with all our stakeholders very seriously. We want to be a leader in the sector and take every opportunity to lead on "doing the right thing", for us this was the primary driver.
Beyond our business and in the wider sector, we are beginning to see a rise in demand for this level of surety in supply and origination of product. Price is still "king" but we are keen to differentiate ourselves by putting our money where our mouth is so to speak. To achieve the higher level of Ethical Stone Register, set up by the Stone Federation GB, we realised early on we would need to invest time and resources to formalise our business practices and to provide evidence of our practice.
The process challenged some of our preconceived ideas about accreditation and verification and interestingly we discovered benefits we did not expect, such as identifying inefficiencies in our quality and environmental management systems that translated into real business benefits when addressed - previously we believed this process would 'cost' us extra in terms of resources and time.

JB: Very interesting. We now see almost daily coverage of 'modern slavery' in the media, did you not consider sustainable procurement as a business opportunity previously or feel it important for you to manage risk in your supply chains?

MP: Being a UK based company and taking pride in being 'local', we did not really appreciate 'modern slavery' as being a relevant topic to us – that is until we realised that we buy PPE, stationary and other auxiliary products from all sorts of sources, and not just in the UK. Applying a formalised approach to our practices and procedures, that didn't require major changes, has allowed us to be more strategic in regards to our environmental impacts and overall business growth. It gave us an opportunity to present some of our activities around social and community involvement, increase staff engagement and put in place common sense initiatives of 'zero waste'.

JB: Would you say that your customers see sustainability as a green premium affair and would you feel it necessary for you to pass on a 'green' premium? Or do you feel the ROI has already paid for itself by identifying opportunities for saving, promoting current practice and being able to showcase local community investment/involvement for example?

MP: The bottom line for me is "doing the right thing", which can be enough of an incentive, but I would say in my experience, anything that gives you a cleaner and tidier business operation ultimately provides you with a clearer vision and more efficiency, which has been proven in this pilot study. This has several benefits and promotes positives both within the company and to our customers - all of these things add up to and create a compelling reason both morally and commercially.

JB: Would you say that sustainability/responsible sourcing will pay dividends for future business?

MP: I think there is a growing sense that responsible sourcing is really going to matter more and more to supply businesses. I think we are going to be asked to demonstrate our sustainability credentials increasingly more often, certainly on larger projects, to which our Verification level from the Ethical Stone Register helps greatly.

JB: Where do you see the Ethical Stone Register, responsible sourcing and sustainability for SMEs to be in the next 5 years?

MP: I think the area of responsible sourcing and sustainability is only going to become more and more relevant. I think the ESR should be widely discussed and promoted by the Stone Federation GB as something that the Federation continually stands for. I feel that there are Large Client Groups out there looking to back a scheme like this and I feel that the demand for being able to show your position will simply grow.
Many thanks to Marcus Paine of Hutton Stone. If you would like any more information on ethical and responsible sourcing for your business, visit either www.ethicalstoneregister.co.uk or email info@ethicalstoneregister.co.uk.

The Indigenous Stones of Great Britain
Limestone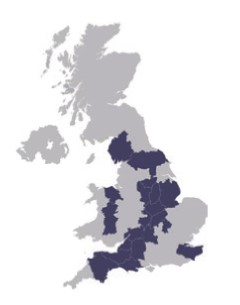 Perhaps the most widely used type of natural stone, Limestone comes in a range of geological forms.  It occurs naturally in many parts of the UK but the main belt runs from Dorset and Somerset in the South West, through to the Cotswolds and Oxfordshire and then on into Northamptonshire, Lincolnshire and north of the Humber.
Limestone is a sedimentary rock composed primarily of calcium carbonate.  Limestone's durability means that it lends itself to a wide array of applications from cladding to internal flooring. 
Granite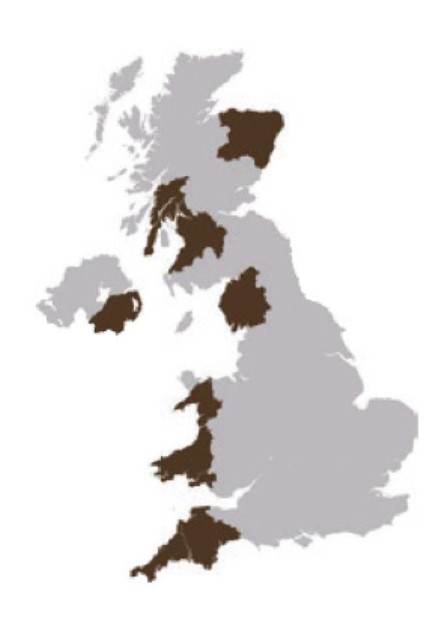 This igneous rock is quarried in a small number of locations in the UK.  Devon, Cornwall, Gwynedd, Aberdeen and Peterhead are all home to naturally occurring sources of Granite.
Granite is formed by the slow crystallisation of the minerals including quartz, feldspar and mica from molten materials, this provides a wide variety of colours and grain patterns.  The flashes of colour within Granite provides depth and this quality is further enhanced when a full polish is applied.
The interlocking crystal structure imparts both high strength, and low water absorption, necessary for a wide range of applications, which makes it ideal not only for cladding and paving, but as a plinth course. 
Sandstone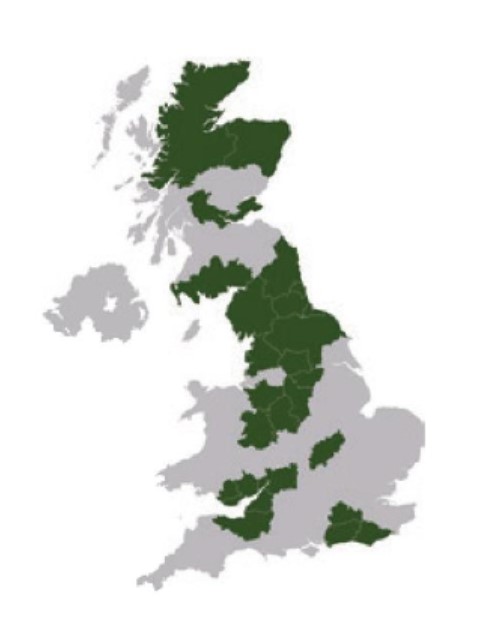 Sandstone often refers to stones of sedimentary origin with a granular texture and traditionally has been heavily used in the areas surrounding the quarry locations.  Many of the 'stone cities' of Northern England had gained their name due to the heavy use of sandstone in the local architecture.
Sandstone is a clastic sedimentary rock made up on various mineral particles, mainly quartz, mica and feldspar.  The individual make up of each sandstone gives a wide range of colours including whites, browns, greys and reds.  The high strength properties of sandstone makes them suitable for high use areas, especially paving.
Slate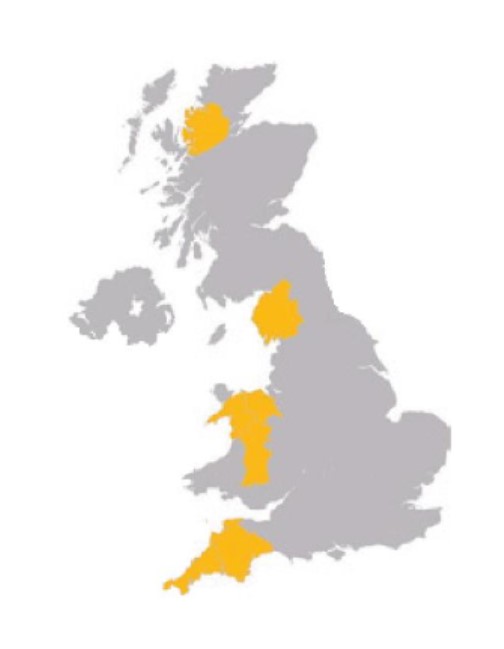 Slate is a stone found mainly in Cornwall, North Wales, the Scottish Highlands and the Lake District and has, for centuries, been a major source of building stone.  True slate is defined by the presence of a 'slaty' cleavage; this allows the slate to split parallel to the cleavage plane.
Slate is a fine grained, foliated metamorphic rock that is created by the alteration of shale, ash or mud stone by regional metamorphism.  It is composed mainly of clay minerals or micas but can also contain quartz, small amounts of feldspar, calcite, pyrite and hematite.
Slates typically have high strength and low water absorption making them very easy to maintain, and therefore can be used in a variety of applications including flooring, cladding and roofing.
To start your search for indigenous British Stone, go to bit.ly/BritStone.
Natural Stone for Interior Designers
In the world of interior design, in a sector where aesthetics lead the way and individuality is a unique selling point, natural stone is the ideal material.
Quarried and mined from the earth, bearing a unique characteristic that is the result of complex geological processes, natural stone offers the interior designer more than just a material, it offers a story.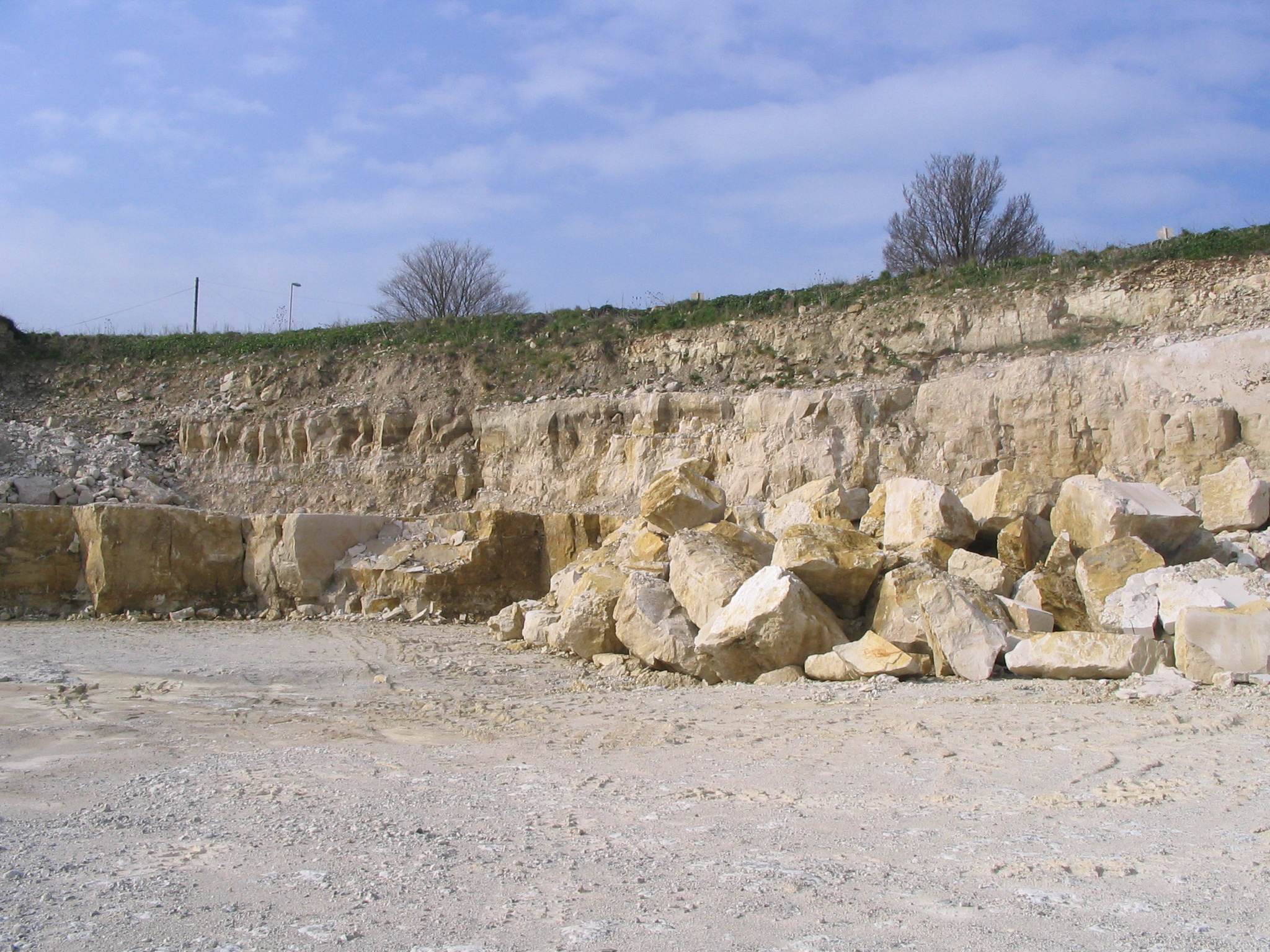 No two pieces of natural stone will be exactly the same, and when embraced, this unique material can provide a wealth of options in both texture and colour.
Let's take a look at exactly what natural stone has to offer the world of interior design.
Texture – from the fossils found in Portland stone to the natural, subtle layers of slate, texture is a strong selling point for using natural in interior spaces.  The three-dimensional dynamic that a feature wall of unpolished, naturally textured stone can provide is stunning and definitely a trend that is on the increase.  Unlike many other materials the same piece of stone can be finished in a number to provide the texture best suited to the application.  Flamed, honed, blasted, sanded, polished and line textured are all finishes that can give the same piece of stone a very different visual impact.
Impact – the geological striations and natural colour streaks found in marble creates a striking aesthetic utilised across the interiors world, from hotel lobbies and internal walls through to floors and countertops.  In a market where individuality is key, the unique visuals that natural stone can create are striking, bringing a strong identity to interior spaces of all description.
Durability – as a result of the geological processes, the thousands of years of compression, natural stone is an incredibly hard wearing material.  You need only look at the centuries old, limestone clad streets of London, the granite paved streets of Aberdeen or the Clipsham rich buildings of Oxford to see evidence of the longevity of this natural material.
When it comes to choosing the right stone for the project in hand, it's worth exploring the wealth of options that natural stone offers the interiors market. 
The Natural Stone Awards are run by Stone Federation and seek to celebrate the best examples of the use of natural stone across a wide range of applications including interiors.  The interiors category is a fantastic showcase for the successful use of natural stone in bathrooms, hotels, high-end apartments, churches and so much more.  The 2014 and 2016 Awards have seen a wide range of natural stones used in the successful projects stretching all the way from British limestones through to Italian marbles.  The finished projects cover everything from the dramatic to the understated, but all have one thing in common, the designer or architects' skill in choosing the perfect stone for the desired application.
To start your search for the ideal material and company for your next natural stone project, go to http://bit.ly/FindAMember.
Stone Federation on…Conservation & Heritage
Much of the continuation of Britain's built heritage relies upon the conservation and restoration of natural stone buildings.  Churches, monuments, town halls and residential properties across the length and breadth of the British Isles all depend upon the skills and expertise of the natural stone industry's restoration and conservation sector.
The most common challenge faced by those looking to care for these historic structures is selecting the correct professional to undertake the work.
The question that most often arises is: "How can I be sure that the job will be done properly?
This is where Stone Federation Great Britain can help.
Stone Federation is the trade association for the natural stone industry with over a century's experience in connecting architects, local authorities and clients with the finest stone professionals.  We have a vetted membership of over 240 firms that offer clients excellence in all areas of business, from technical support and expertise through to ethical sourcing and sustainability.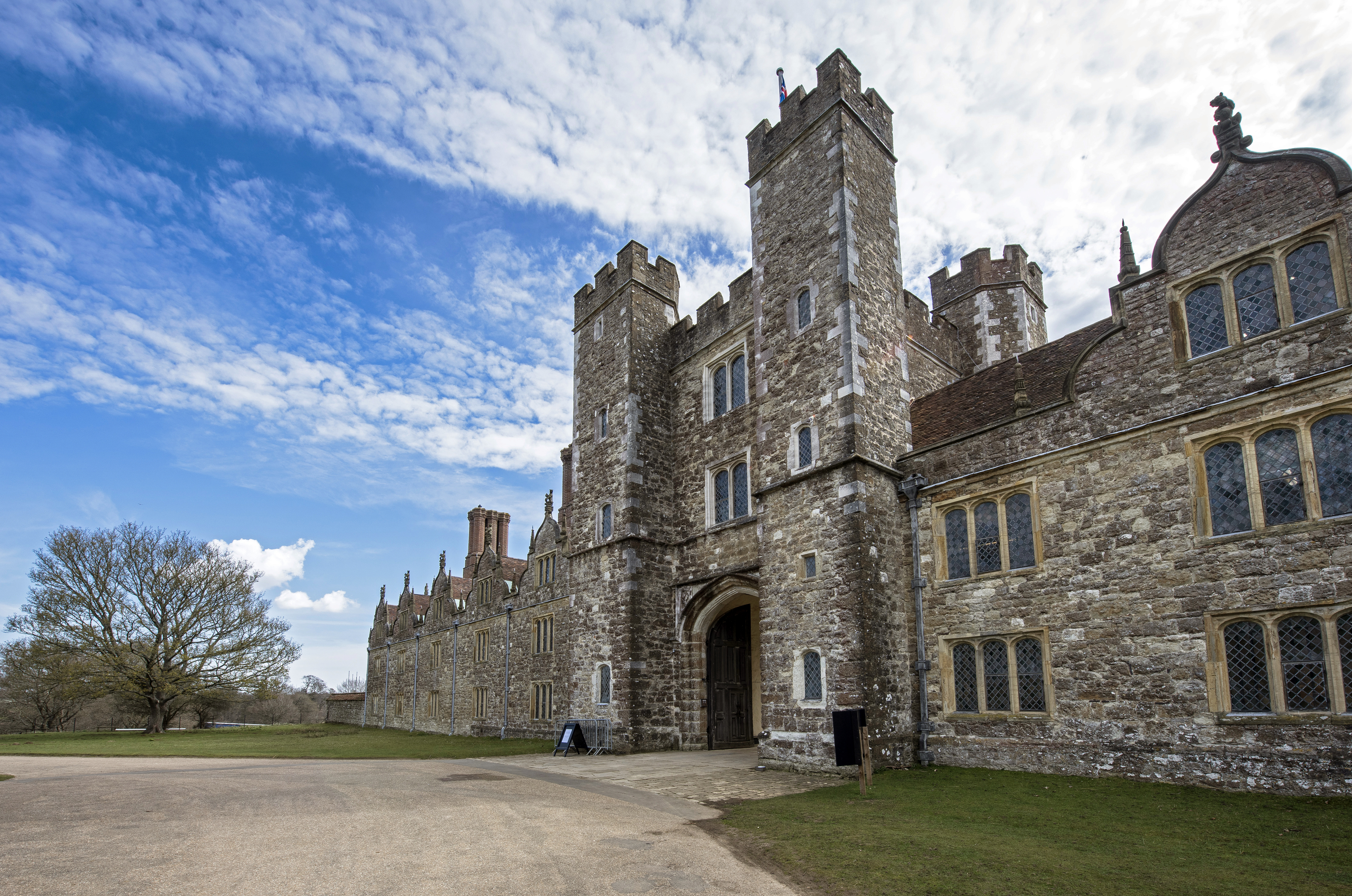 Within the overall membership, almost 50% work in the conservation and restoration sector, and as a result, we have established the Stone Heritage Group to reinforce the importance of natural stone in the heritage market. 
The remit of the Stone Heritage Group is to highlight and champion all matters pertaining to the use of repair, restoration, conservation, cleaning and maintenance of natural stone in the heritage/historic/ecclesiastical sector.
As a large proportion of heritage buildings are constructed using natural stone, Stone Heritage aims to make people more aware of this fact and the need to have available supplies of stone for future repairs.
The professionals; architects, surveyors and structural engineers, need to fully understand natural stone from quarrying to its incorporation in the building.  We work hard to help establish an understanding that there are large differences between today's methods of construction and those of yesteryear, and to be aware of the circumstances leading to the decision making process of when to conserve and/or clean or to do neither.
Stone Heritage aims to ensure that the correct training is given to both professionals and stonemasons to carry out the work.  The group endorses the need for further training for stonemasons who work in the heritage field beyond the normal banker skills and general site fixing.
There are specialist apprenticeship programmes and NVQ courses as well as management and business improvement programmes, some of which are available online.
These training courses include the SAP Façade Preservation and SAP Heritage Masonry, both of which are eligible for ConstructionSkills grants.  The one year SAP Heritage Masonry programme is perhaps the most popular of the courses, providing candidates with four one-week long residential held at Fountains Abbey, courses covering conservation, repair and maintenance of stonework. 
Jane Buxey, the Federation's Chief Executive, spelled out some of the many reasons for using a Federation member firm when undertaking any project involving natural stone.
"When you use a Stone Federation member you can rest assured that the firm is operating to the highest standards of workmanship, in accordance with the latest in industry standards and codes of best practice as well as having a fully trained workforce."  
Stone Sample Panels – What You Should Be Looking For
Selecting the correct stone is arguably the most important part of a project and the best way to avoid issues a few years down the line.  In one of the earlier 'Working Face' pieces, we looked, in a general way, at some key steps to ensure correct stone selection.  This time round we will hone in on one specific aspect of this process – what to look for in a stone sample panel.  While this may seem like a very niche topic it affects so much of the selection process and deserves a more in depth discussion.
The mine or quarry you source your stone from should have range/control panels showing the geological characteristics typically found in the various beds available (shown below).  This provides the architect or specifier with the truest indication of the variation they can expect to find in stone from the bed they are using.  This is vital to effective management of client expectations as stone is a natural material and therefore every piece won't look the same.  If this is understood then the unique aesthetic that natural stone provides can be celebrated and built into the design rather than cause tensions between the quarry and the architect.

It is ultimately the quarry or mine's responsibility to select a suitable number of samples from various blocks from the chosen bed to show the typical range of geological variations that are present in the stone or the bed of stone, but if the production company has already been and selected the stones and the blocks are all in stock and available for a pre‐purchase, then this can be completed at their works instead. Invariably this inspection should take place at the extraction site but if in exceptional circumstances this is not possible, then confirmation that the quarry has been closely consulted in the sample selection must be sought.
The range/control panels from the different quarries and different beds should be carefully inspected and then the final selection should be made and high resolution photographs taken for future reference.  There is a fantastic range of indigenous British stone available in a wide variety of colours and textures that offers architects with a unique aesthetic.  By following these steps and understanding the expected variations on your material of choice, you will be able to make full use of these natural nuances and in so doing, encourage the client to embrace this uniqueness.  The rejection of geological characteristics naturally found in the stone will typically result in increased costs and prolonged procurement through abortive cutting and will increase the wastage thereby impacting on the carbon footprint and the overall sustainability of the supply.
Any comparison between the range/control samples and the actual production should be conducted in normal daylight for external stone work or perhaps similar light conditions to the project for internal works. Wherever possible, samples should be viewed from a distance of 2m as stated in all the relevant British Standards and in the orientation in which the stone will be used.
For more information on this subject we suggest you get hold of Stone Federation's 'Selecting the Correct Stone' publication that explains the process in greater depth.  To request a copy, email matt@stonefed.org.uk
Designing Buildings Wiki Interview
At the Surface Design Show in March, our Digital Media Executive, Matt Robb caught up with Designing Buildings Wiki for a chat about the Federation and the wider industry.
Designing Buildings Wiki:
Is it fair to say there's a resurgence in popularity at the moment for natural stone, and what do you think that's down to?
Matt Robb (MR):
It's a mix of things - post-recession there's definitely been an up-take. In our 2016 National Stone Awards there was a 52% increase in entry across categories, from new build/modern, interiors/landscape, conservation/heritage projects, the whole spectrum.
As well, we've seen real interest expressed in understanding the story of the material. We work closely with architects and designers to educate them about the material, the geological processes and how they affect the overall aesthetic. That link between the story and the finished product is a unique selling point.
The availability of really useful resources is also a factor; we've got a stone selection app mapping all the 85 different British stone sources around the country. Once architects become aware of the variety, we find they get more passionate about using it.
DBW:
How does the Stone Federation assist in locating a suitable stone, what are the general criteria?
MR:
There's a number of ways we do it. If the architect says they'd like to get an exact stone that they've seen elsewhere, we have a free technical helpline where our experts will help match that stone to the original source.
In the heritage sector there's a lot of stone matching required. In some cases the original stone is no longer quarried so we help find a suitable alternative that provides a consistent aesthetic.
DBW:
Is there a growing international interest in British stone?
MR:
There is definitely something about 'Brand Britain'. For a while there's been a fascination from the British interiors market about Italian marbles, but there's a growing reciprocal respect for British stone overseas.
One of the things our technical committee has been working on is the Geoprotection of Natural Stones; giving the same protection as, say, Champagne or Parma ham, for something like Portland stone which would be really valuable for the market.
DBW:
One of the Stone Federation's objectives is to promote and maintain traditional skills. There's a skills shortage across the industry at the moment, what do you think could be done to try and encourage young people to consider a career in natural stone?
MR:
We need to present a career in natural stone as a really attractive option. We run the UK Masonry Skills Challenge which draws on newly-trained masons from across colleges and seeks to recognise, encourage and invest in those masons that are really excelling in their craft.
There needs to be closer collaboration with colleges, making sure there's the chance for people coming out of school and colleges to have exposure to traditional skills, and allow hands-on experience wherever possible.
DBW:
What lies ahead in 2017 for the Stone Federation?
MR:
2017 looks like being our busiest year so far. As well as more sector-based events and resources, we are also launching the Ethical Stone Register. This will be the go-to place where people can understand the ethical background of a stone, making sure it can be traced from the quarry onwards along the supply chain.
British Stone in Heritage Projects 
2016 saw the start of a series of articles for this column looking at the use of British stone across the wide range of applications it finds itself in and on.  British stone in landscaping was where we started, and British stone in heritage projects is where we shall begin this New Year.
Great Britain has a fantastic tradition, especially within the heritage building sector, of using stone local to a project.  Hundreds of churches, cathedrals and historic monuments up and down the British Isles were created from stone quarried close to the site, helping to create a unique local aesthetic, something commented on by The Right Honourable Michael Portillo in his address at the 2016 Natural Stone Awards.  This tradition is one that has been continued as these building begin to require repair or maintenance work and the heritage architects endeavour to use the original stone or an alternative quarried close by. 

Stone Federation's technical helpline receives a large number of enquiries from architects and clients looking to source stone similar to the original as, in some cases, the quarries are no longer in operation.  What is encouraging is that in almost all cases, these queries lead to the use of an alternative British stone, thus continuing the tradition and supporting our indigenous quarries.  Through a well-established network of industry experts, the British stone industry has, on the whole, manage to avoid losing these projects to imported, and arguably, unsuitable alternative stones.
It was encouraging to see Historic England as one of the main sponsors for the 2016 Natural Stone Awards, an indication of the strong working relationship between our two organisations.  Clara Willett, Senior Architectural Conservator at Historic England commented at the Awards that "Historic England feel its really important to support events like The Natural Stone Awards because the quality of craftsmanship, the care in selecting natural, indigenous stones and selecting suitable replacement stone is so important in supporting and looking after our historic buildings. "
The Natural Stone Award are also a good indicator of the state of the industry and it was incredibly encouraging to see that in the 2016 awards, 100% of the stone used on the winning, highly commended and commended projects in the Repair and Restoration category was British stone.  The winning project, the Wimpole Gothic Tower project in Cambridgeshire saw the structure repaired and stabilised for the next 200 years while maintaining the weathered beauty of the tower.  The choice of stone, namely Barrington Clunch, came as a result of research undertaken by the principal stone contactor and English Heritage.  The Awards judges felt that this was "…an exemplary way to carry out this kind of restoration."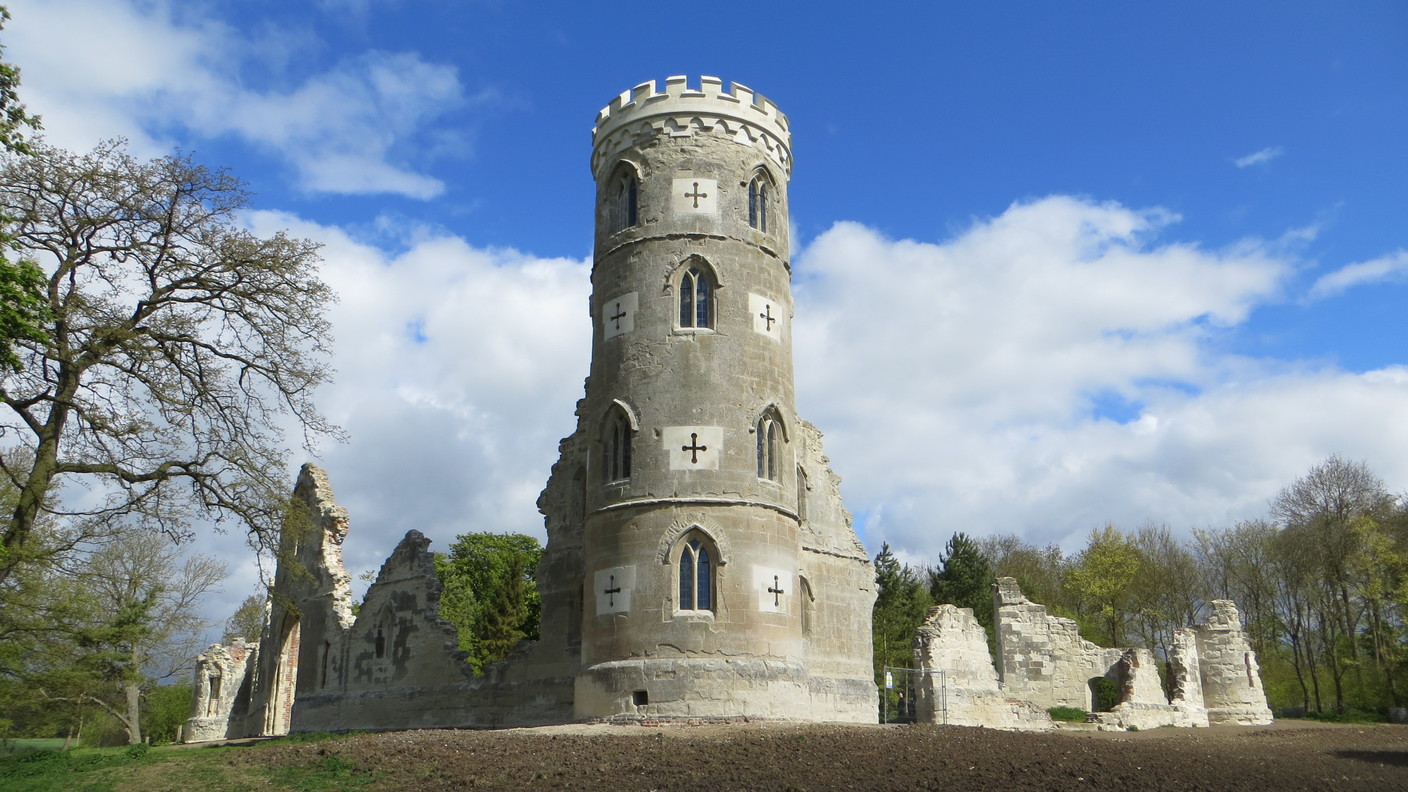 Looking forward, 2017 will see one of the Federation's other sector focussed initiatives, Stone Heritage launched to the sector.  This group will have strong links with the Quarry Forum thanks to the significant part British stone has to play in the repair, restoration and conservation of our island's historic buildings and monuments.
If you're undertaking a heritage project and want to explore the options that British stone can provide you with, take a look at our stone sourcing tool on the Stone federation website: http://bit.ly/BritStone. 

British Stone in Interiors
We are now into the third part of our series of articles looking at the use of British stone across the different sectors of the industry.  Last month we looked at the use of indigenous stone on external cladding and before that, landscaping.  This month we are moving from the outside to the inside and taking a look at the use of British stone for interior projects.
Britain is home to a fantastic array of indigenous stones that come in a wide range of colours and textures.  There is sometimes a misconception that British stone is monotonous and only good for limited applications, but this is most definitely a misplaced and ill-informed presumption. 
One of the key steps in correct stone selection for any application is visiting the quarry and viewing the range sample panels.  This provides the architect, designer or client with a true understanding of the material and the natural intricacies found across the quarry face.  By making use of the range of British stone available to the interiors sector, you can take advantage of the close proximity of quarries to the project, as opposed to flying great distances to view the stone in situ.
The Natural Stone Awards are open to anyone involved in the natural stone project, and therefore provide a good gauge of both the state of the industry, and industry trends.  In the 2014 Natural Stone Awards, 75% of the winning, highly commended and commended projects in the Interiors category involved British stone from a Stone Federation Quarry Forum member.
It was incredibly encouraging for the Stone Federation Quarry Forum to see a high percentage of successful projects in the Interiors category utilising British Stone.  Portland stone, Baycliff Lord, Baycliff Caulfield, Purbeck Jurassic Grub and Purbeck Grub were just some of the indigenous stones used in the winning and highly commended projects.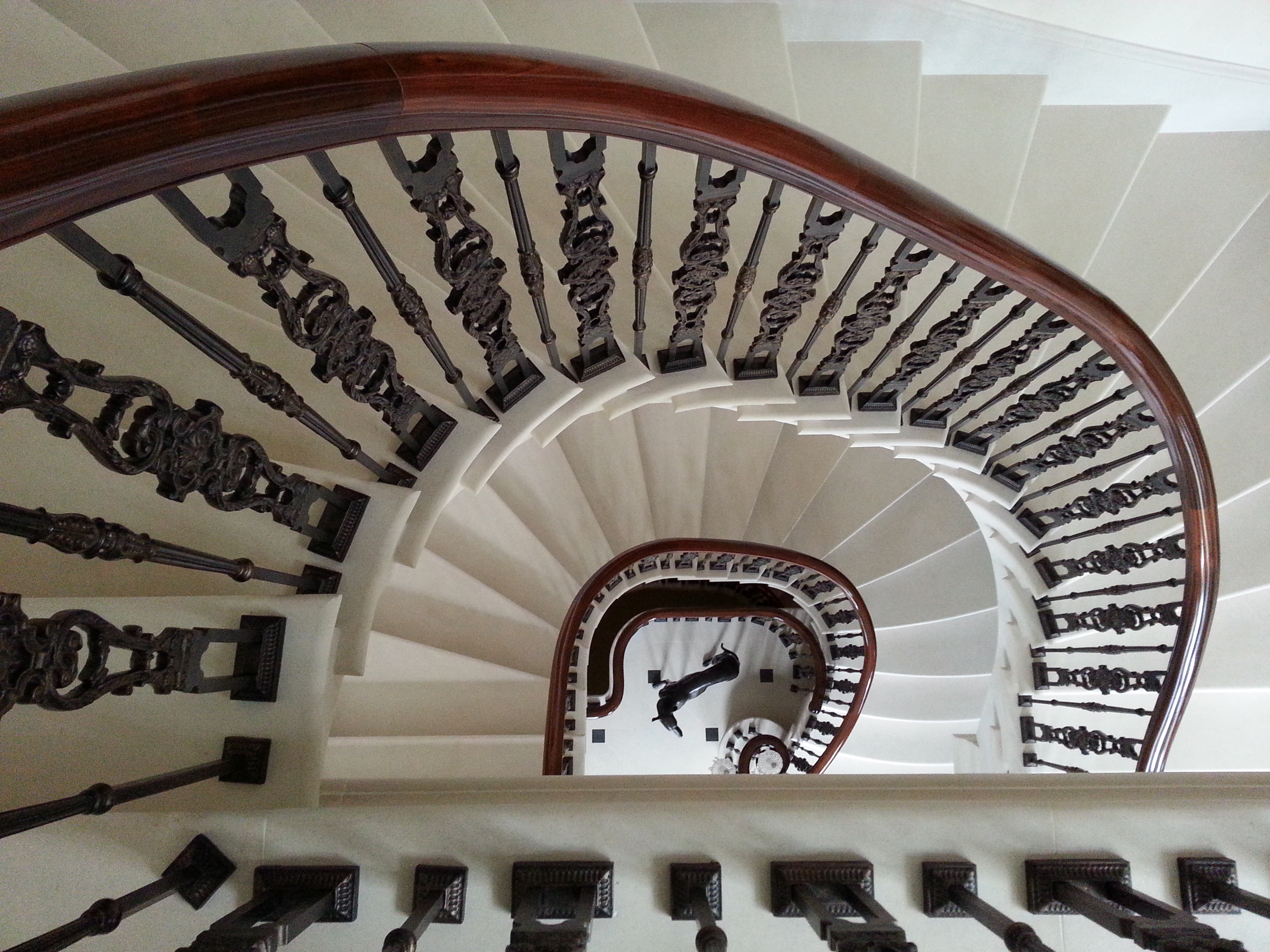 La Maison de la Valette, a new Georgian house located on the island of Jersey was the award winner in the 2014 Natural Stone Awards Interiors category.  The project made use of Portland stone across a range of applications including the impressive cantilevered staircase and cladding to the rear staircase. 
The Awards judges were particularly impressed with this project and commented:

"Simplicity, coupled with the beautiful quality of natural stone laid to such a high standard, cannot but help to ensure an outstanding interior."
Stone Federation have produced a number of publications looking at the use of natural stone in interiors including wet rooms, counter tops and swimming pools.  These guides are ideal for any architect, designer or client looking to use natural stone for interiors, including those found here on the British Isles.
So, the message is simple, British stone offers the interiors sector a great choice of colours and textures so why not consider it for your next project?
To view the range of British stones available from Stone Federation member quarries, go to bit.ly/BritStone. 
British Stone in Landscaping
"You must be the change you wish to see in the world." – Mahatma Gandhi"
The likelihood is that when speaking these words, Gandhi most probably did not have the use of the British stone in landscaping in mind.  Nevertheless, this mantra is one that perfectly summarises the move towards using British stone in British landscaping. 

Whether the client be a local authority or a homeowner, the ideal product would combine durability and attractive aesthetics with a minimal impact on the environment.  This is exactly what British stone provides the landscape sector.
Rewind some three hundred years and you would need only look at the streets around you to know what the local stone was.  Britain has a fantastic heritage of using stone from a region for a region, giving these towns and cities a unique regional identity and aesthetic.  This can be seen from Cotswolds villages through to the 'granite city' of Aberdeen, and from the Portland clad buildings of London to the prevalence of Sandstone across Edinburgh. 
Speak to any landscape architect and they would, in all likelihood, extol the virtues of using local stone for local projects, to have a town's landscape shaped by the very material it is built upon.
What is most encouraging is when this moves from sentiment to practice, something the Stone Federation's Quarry Forum is seeing more and more.
The Natural Stone Awards are open to anyone involved in the natural stone project, and therefore provide a good gauge of both the state of the industry, and industry trends.  In the 2016 Natural Stone Awards, 80% of entries in the Landscape category used British stone and of those projects, 62% used stone that was no more than 75 miles from the project.
More and more local authorities, landscape and streetscape architects and clients are realising that using local stone can be more than a whimsical desire, but a financially wise and environmentally friendly option.  The durability of natural stone lend itself extremely in landscaping applications of all description.
One great example of British stone used in a commercial landscaping project is the Brewer Street Project at Pembroke College, Oxford.  This saw a large extension made to a congested city site which included the use of both Bath stone and Crosland Hill Yorkstone.  The project was entered into the 2014 Natural Stone Awards, and was one of the highly commended projects in the Landscape category.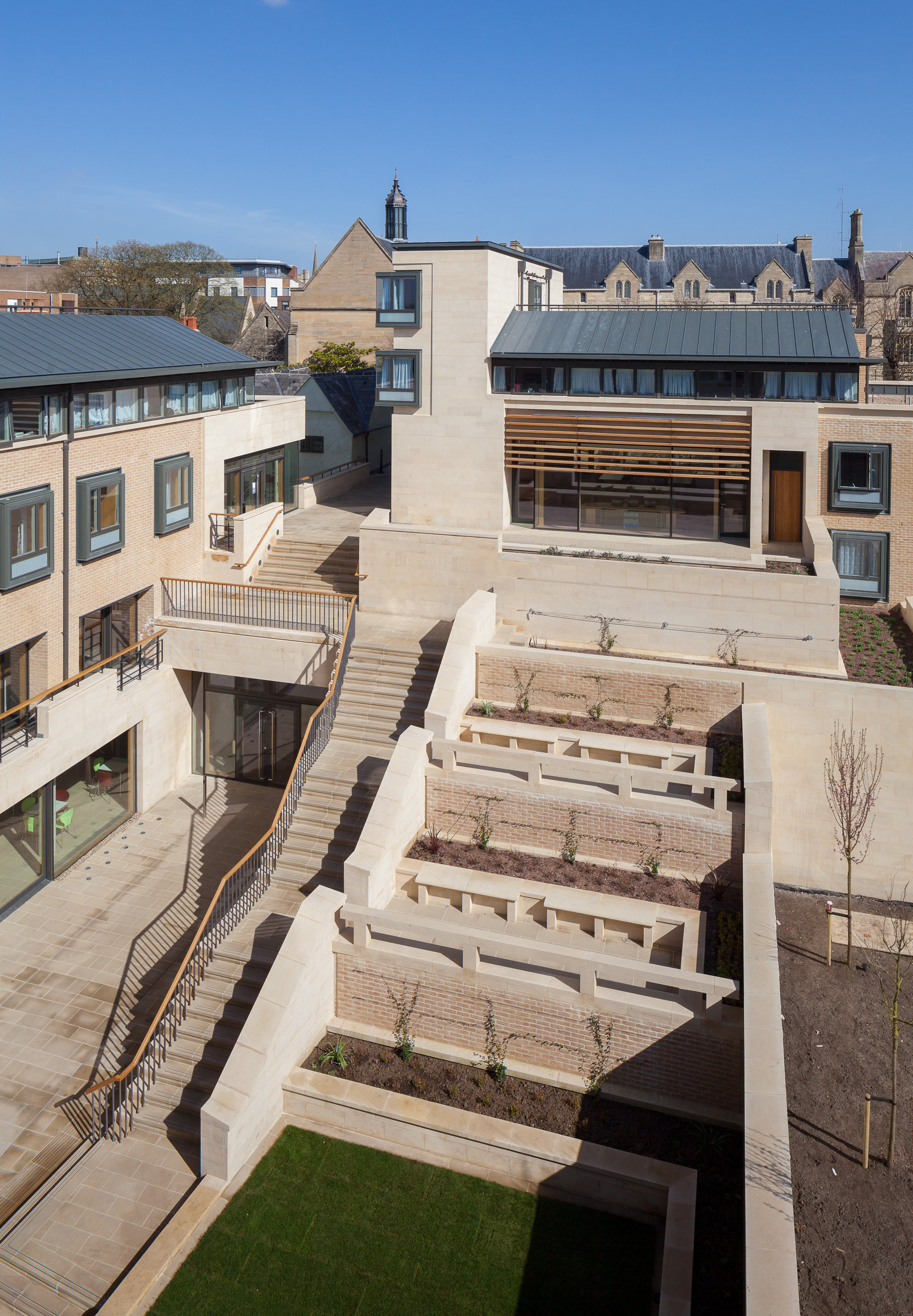 The Awards judges noted that the use of the British stones created "…great harmony between the building and landscape."
This project is just one of the many examples of British stone proving itself of choice for landscape projects across the UK.  If you want to start searching for which British stone quarries are close to your next project, go to bit.ly/BritStone. 
3 Steps to Correct Stone Selection
Selecting the correct stone is arguably one of the most important elements in any successful natural stone project.  Its benefits include the longevity of the project, ease of maintenance and a beautiful aesthetic.
One of the key aims of Stone Federation's Quarry Forum is to work with architects, designers and specifiers to ensure that they are well educated as to how to go about selecting the correct stone for their project.  This may sound like an obvious concern, however, there are far too many cases of ill-informed stone selection leading to complications further down the road.  Remember – get your stone professional involved at the conceptual stage of any project; it pays dividends in the end.
In our opinion, there are three key steps that, if taken, can make the path from design through to project completion a much smoother process, at least for all parts involving natural stone.
Step 1
Ensure that your samples are up to the task in hand – namely giving you a true representation of what the final product will look like.  One key factor in this is looking at range/control samples.  These will show the range of geological characteristics typically found within the bed of stone as opposed to the small snapshot you would find in a single indicative sample piece.  This helps avoid any confusion as to what the end product will look like, however, it is worth bearing in mind that this is a natural product, and therefore each stone will have its own unique features.
Step 2
Quarry or mine visits.  Stone Federation strongly advises that a visit is made so that the stone proposed for the project can be carefully inspected.  This is also the ideal stage to involve an independent stone consultant to come and provide you with an expert opinion.  Here in lies one of the major advantages of using a local, British stone as you won't need your passport and a wallet full of Euros to view your product, and because this is their local market, they will be experienced in the typical applications for their stone and will have a vested interest in ensuring that the stone is used appropriately.      
Step 3
Technical assessment of the stone.  All natural stones will weather, but in most instances this will be so small it will not affect the selection of a known stone, but it important to make an initial assessment of the stone's technical strength before it is added to the project short list.  There are various tests that help build a picture of stone's potential suitability for a particular application and whilst past projects are a good indicator, recent test data on the CE certificate and declaration of Performance should be examined.
It is the responsibility of the natural stone sector to ensure that there is the right stone selection advice and guidance available.  This creates for the client a seamless transition between the project design stages and an end product that performs as it should.  Stone is the ideal choice of material for so many projects, we just have to ensure that the right stone ends up fulfilling the right application.
2016 Natural Stone Awards - Entry Review