17 Jun 2021
New Stone Heritage Register Launched
---
Stone Federation are delighted to announce publication of The Stone Heritage Register 2021/22.
The Stone Heritage Register is an invaluable resource from the Stone Heritage Group, part of Stone Federation.
This resource has been created to provide heritage architects, local authorities, contractors and clients with a reliable source point for finding the right professional or material for their project. Contained within the Register are the details of over 190 Stone Federation member companies working within the heritage sector, covering everything from quarry operators and stonemasonry firms through to cleaning firms, stone restoration and conservation experts.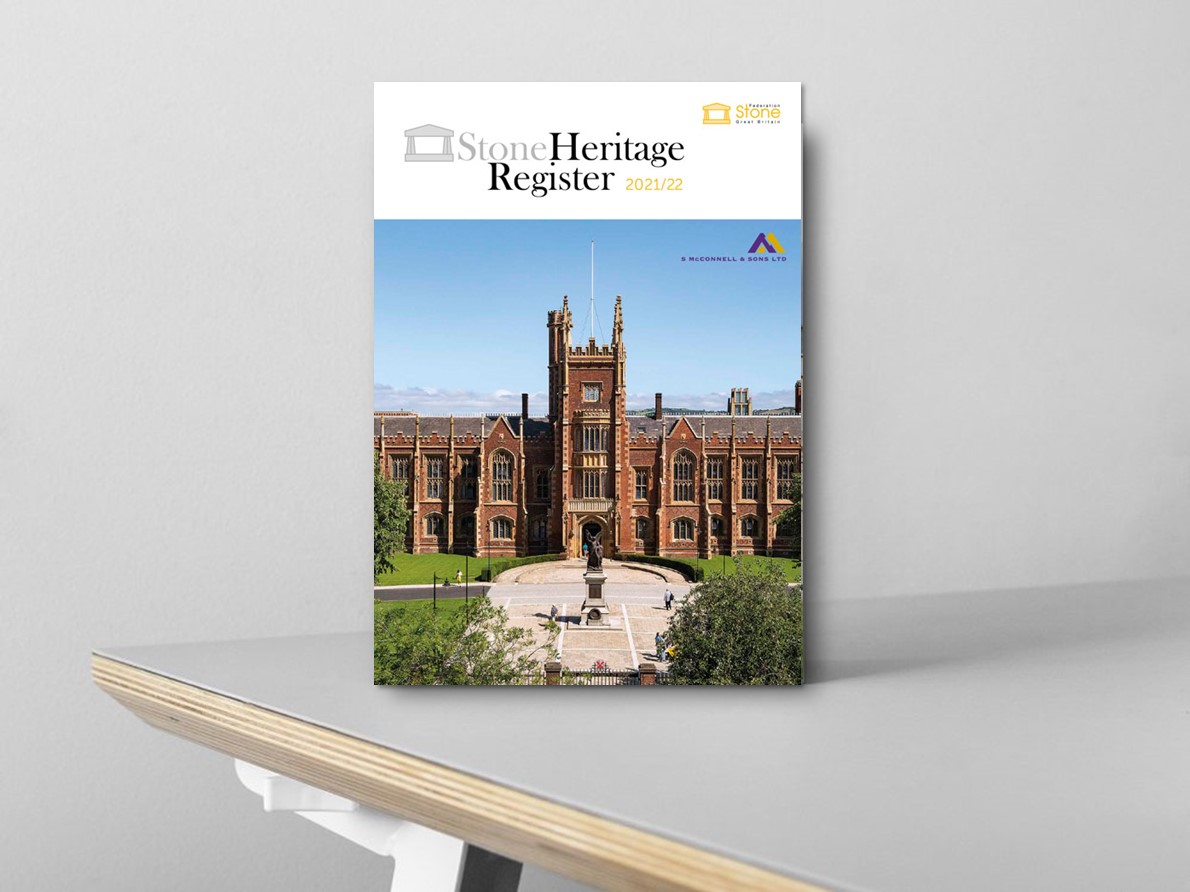 The Register is split into two sections, the company profiles and speciality matrix. The first section provides you with the contact details, past projects and a short description of the companies. The second section is a matrix that allows you to find out which firm is right for your project by listing the exact specialities that they undertake for ease of comparison.
The matrix also lists the heritage related training and skills that each firm has. Qualifications for the natural stone heritage sector are difficult to quantify. The ideal is the CSCS Heritage Gold Card which is achieved by undertaking a SAP, which leads to NVQ Level 3 and thus obtaining the Gold Card.
This resource aims to give clients a feel for the companies they can employ to work on their valued and cherished heritage projects.
This Register is now into its third edition and will continue to be added to over time to reflect the changing requirements of the professionals this resource is aimed at.
You can order your free copy of the publication at www.bit.ly/SHRegi or view it online at www.bit.ly/SHR2021.