The end of April saw hundreds of natural stone industry firms gather at London's ExCel for the 2017 Natural Stone Show.  The event is the UK's only natural stone focussed trade show and attracts thousands of architects, designers, specifiers, contractors and natural stone firms.
The Federation joined with over 25 member firms to make up The Stone Village which was right at the heart of the show and provided a focal point for show delegates.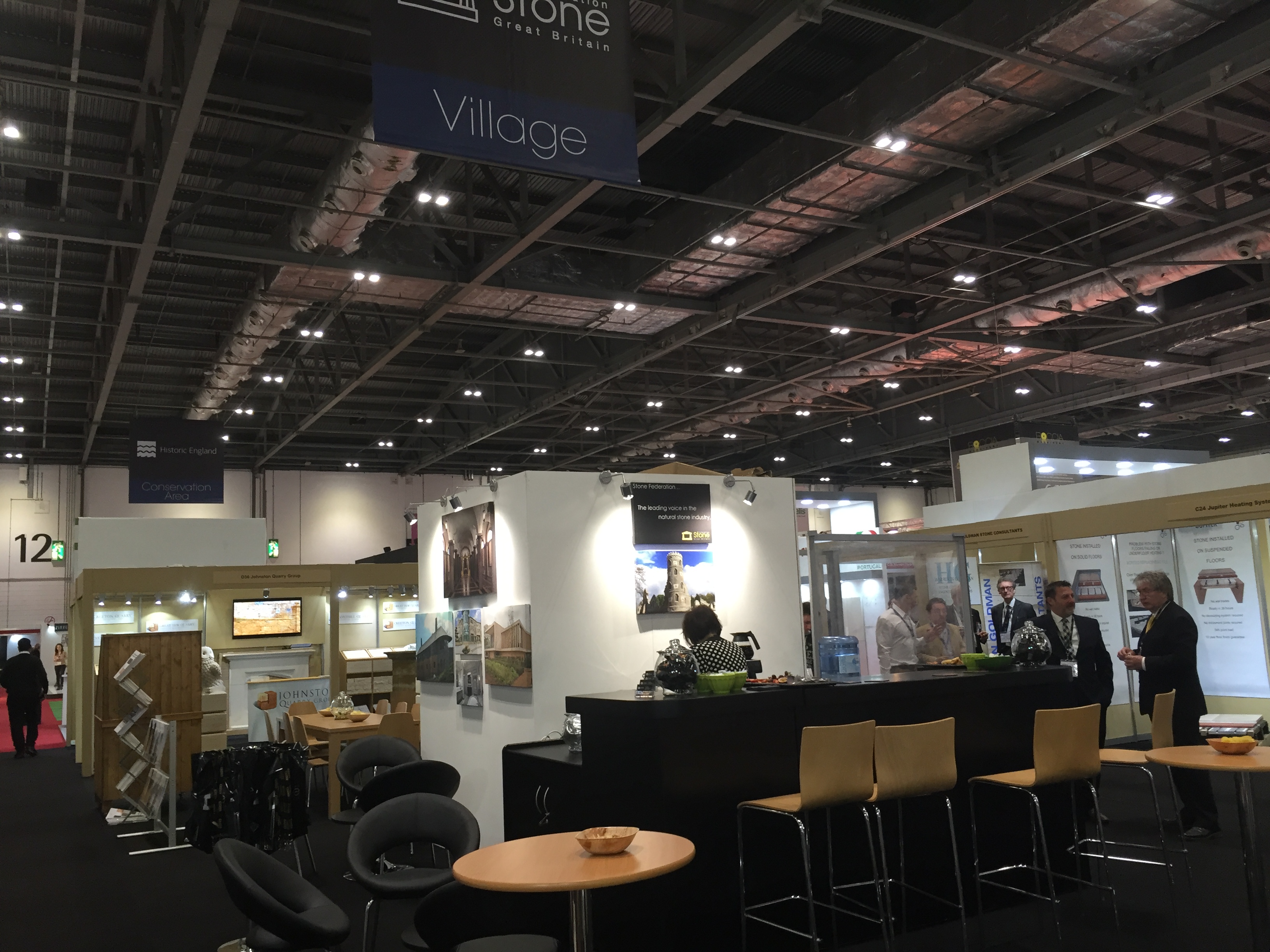 The Architect's Day, on day one at the show, saw over 120 architects from across Europe gather for a day of talks, networking and a tour of the show.  The Federation sponsored the welcome breakfast which was hosted in one of ExCel's upper rooms, overlooking the Thames.  This provided a fantastic backdrop for the breakfast and the networking that took place.  We also sponsored the afternoon refreshments which were hosted on the Natural Stone Awards Gallery, giving the architects a chance to take look at the fantastic Award winning projects and connect with some of the firms behind them.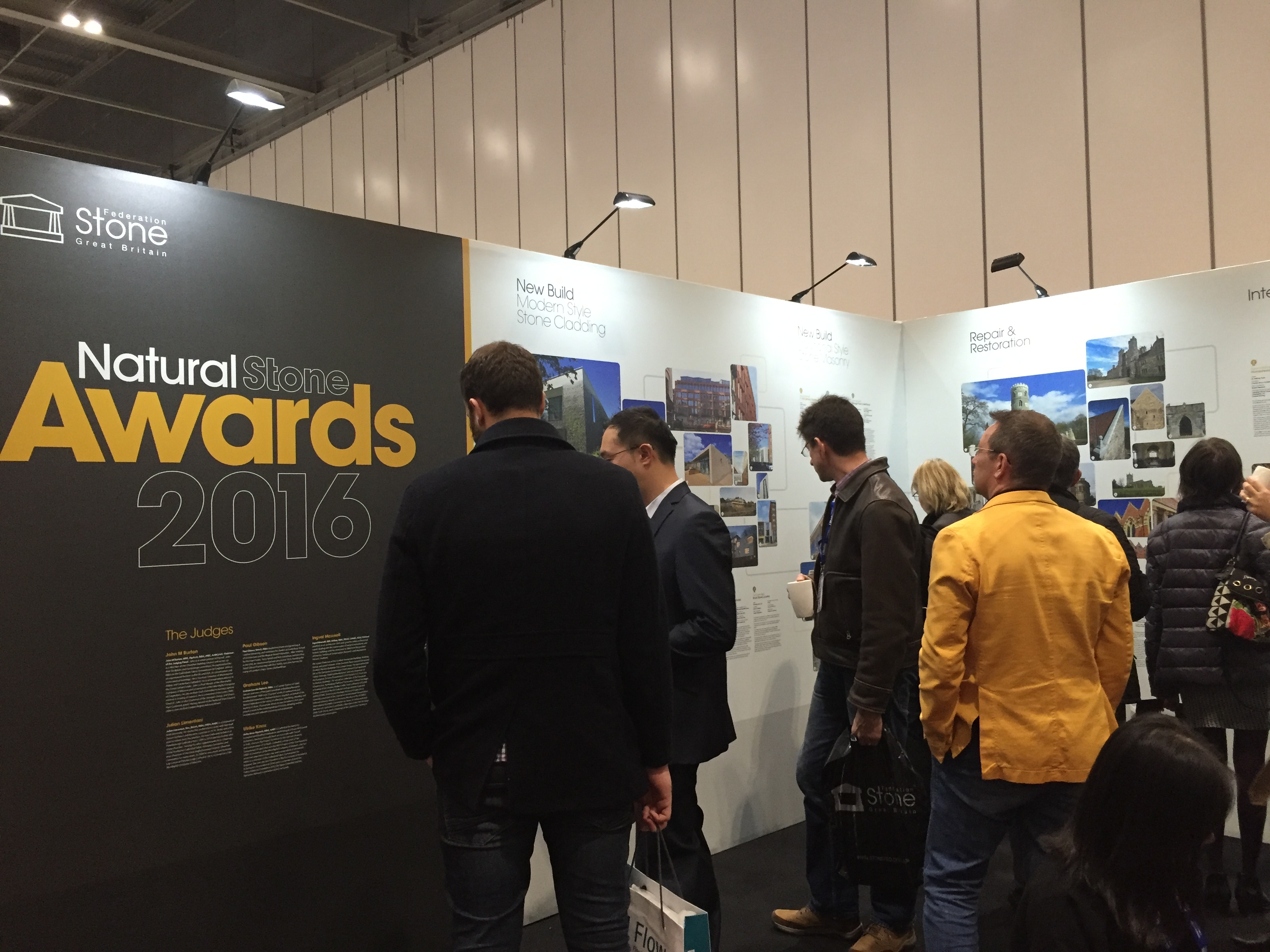 The second day of the show was hosted by Stone Federation and involved a range of seminars looking at some of the industry's hot topics including swimming pools, ethical sourcing and selecting the correct stone.  The second day also saw the addition of a new range of project profile sessions focussed around some of the projects from the Natural Stone Awards.  British stone, interiors and landscaping were the three sectors the sessions focussed around and the panels were made up by some of the industry's leading architects.  The day concluded with a networking event for members and show visitors sponsored by member firm, Mega Marble.  This provide a great chance for exhibitors and delegates to connect over a glass of wine and some fantastic views of the city.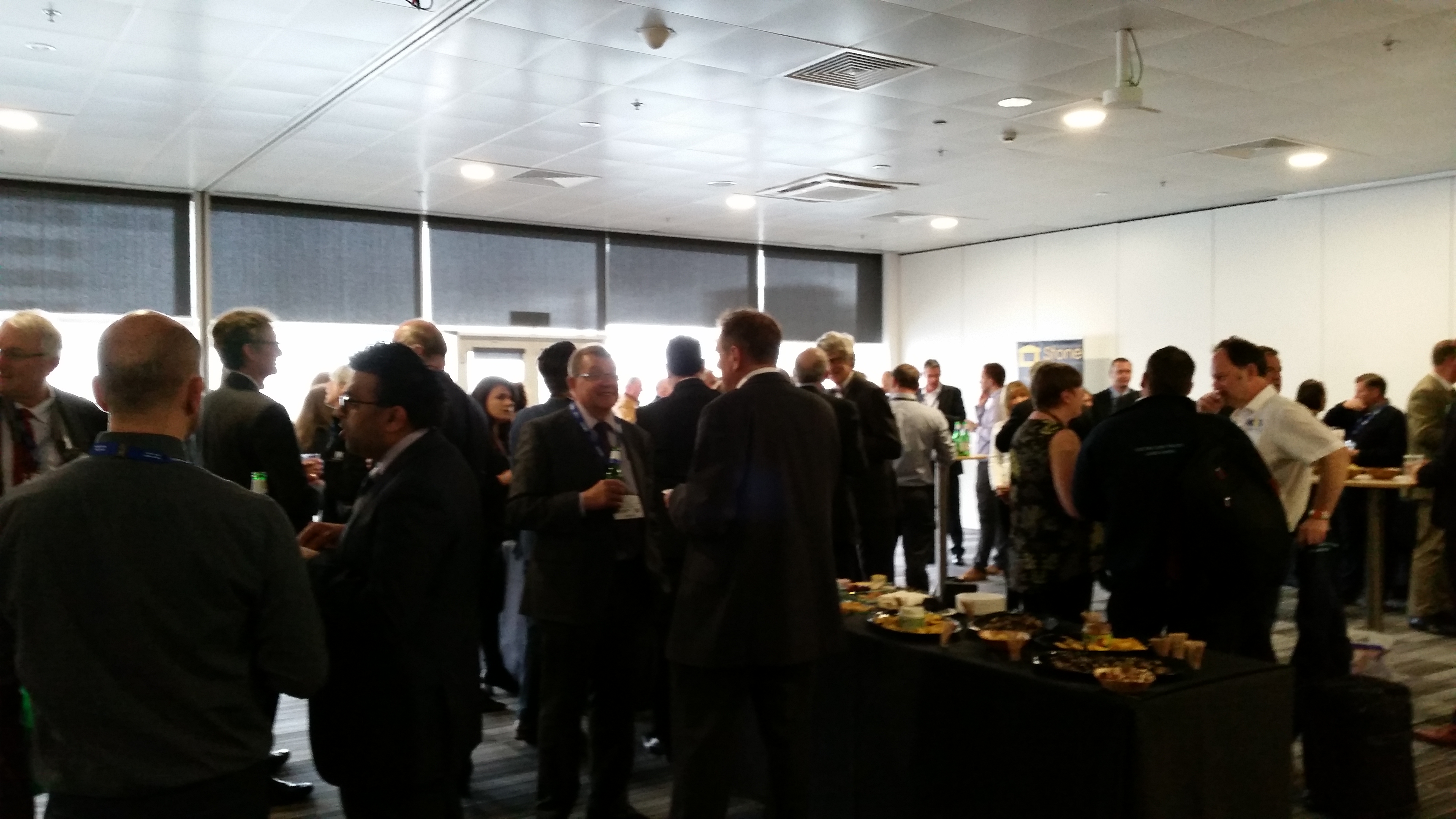 The Stone Show also played host to the launch of the 2017/18 Natural Stone Source Book: A Specifiers' Guide, the Federation's flagship publication.  The Source Book, along with the Natural Stone Awards Souvenir Brochure was distributed to hundreds of architects, designers and specifiers at the event. 
The show provided a great opportunity to promote both the Federation and our members to the wider architectural and design industries and it was encouraging to hear about the amount of strong leads that members left the show with.