Gurkhas have been part of the British Army for almost 200 years and are handpicked from a fiercely-contested recruitment contest in Nepal to win the right to join. They have seen combat all over the world, with 200,000 fighting in the two world wars.
The Memorial was officially unveiled at a service held on 11th June 2009.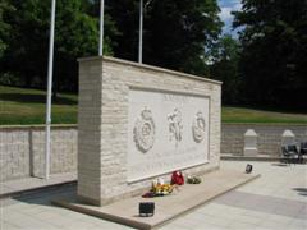 36 Engineer Regiment is part of 3 (UK) Division and are based in Maidstone at Invicta Park Barracks. The Regiment consists of a Headquarters Squadron, 2 Field Squadrons and a Field Support Squadron.
 – 50 Headquarter Squadron
– 20 Field Squadron
– 69 Gurhka Field Squadron
– 70 Gurhka Field Support Squadron
 SJ Clewley MBE said: "I would just like to take this time to say a massive thank you on behalf of the officers and soldiers here at 36 Engineer Regiment. The standard of workmanship and stone for our new memorial is absolutely outstanding."