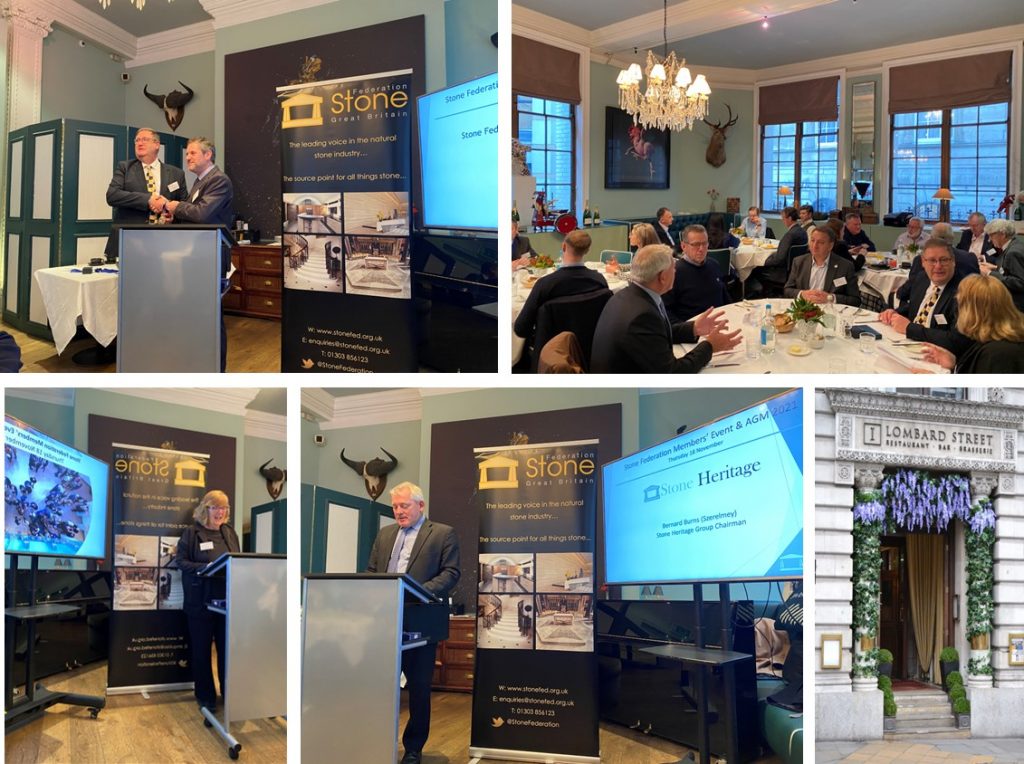 In November 2021, we welcomed members from across the UK to The Members' Event, hosted at The City of London's 1 Lombard Street.
After such a long period of not being able to meet in person, the event provided a welcome opportunity for members to reconnect and form new relationships.
Alongside an address from the Federation's Chief Executive, Jane Buxey, delegates heard from each of our sector forum chairmen and were the first to hear about a number of exciting new initiatives launching in the coming months.
The event also saw the handover of the Stone Federation Presidency from Marcus Paine of Hutton Stone to Chris Kelsey of The Marble & Granite Centre.
The Federation would like to thank Marcus for his service and support over his term of office and look forward to benefitting from the expertise and ideas that Chris will bring to the Federation.