Next week Stone Federation's Quarry Forum is partnering with Arup to deliver their second 'British Stone & Wine' evening.
Held at Arup's Manchester office, the event will see five British stones showcased by Arup's geologist and architectural stone expert, Paola Blasi. She will draw from her 30 years of experience in this sector and interest in wine.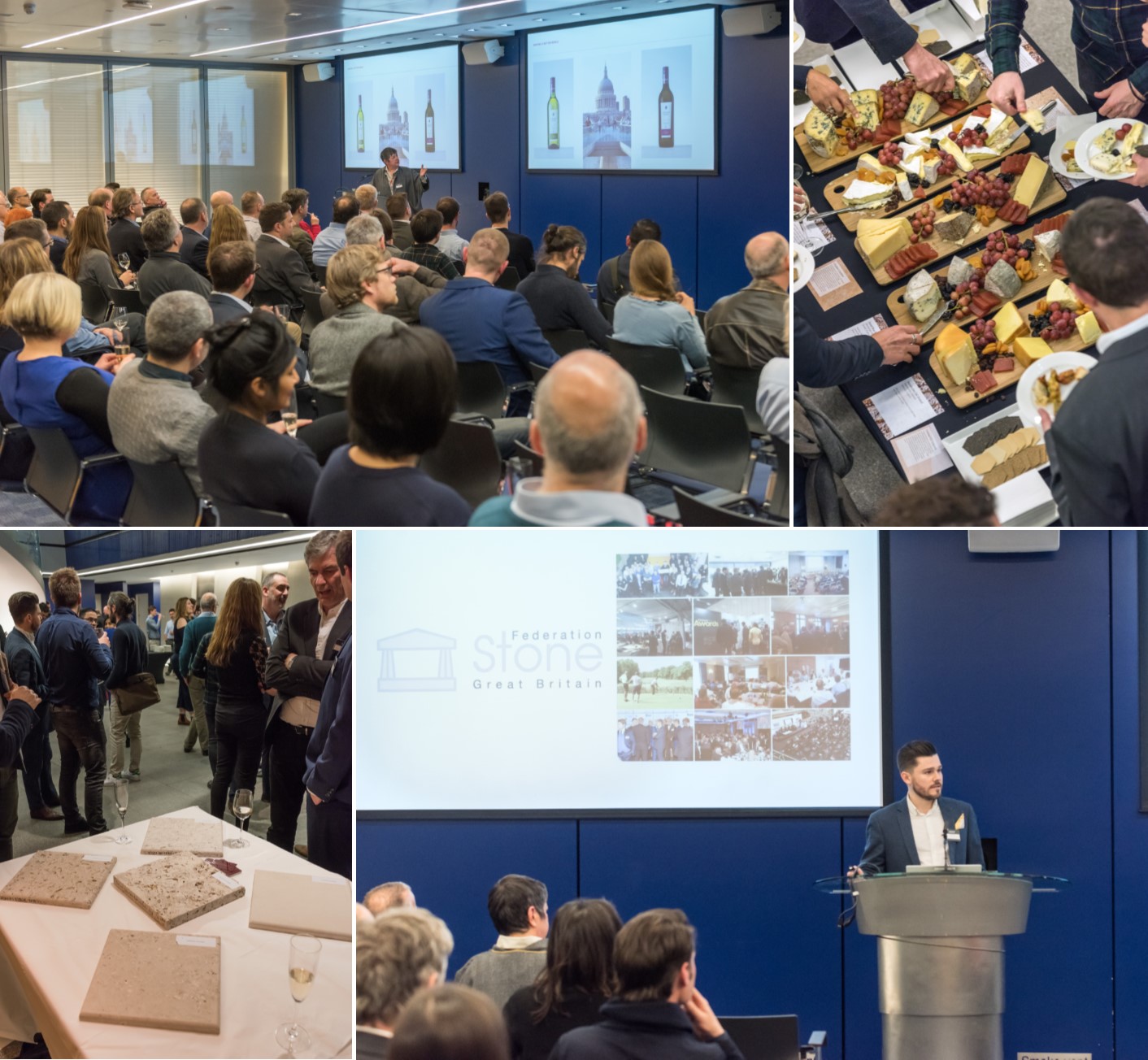 In her talk, Paola will lead you on a journey to discover the geology, quarrying history and architectural uses of these unique British stones. She will reveal how the place of origin of these exquisite architectural stones is also characterised by the presence of fine vineyards and cheesemakers.
Following the seminar stone experts from Albion Stone, Hutton Stone, Johnsons Wellfield, Marshalls and Natural Stone Sales will be on hand to introduce you to their stones and associated wines and cheeses.
When: Wednesday 18 September, 17:30 – 20:30.
Where: Arup Manchester, 3 Piccadilly Place, 6th Floor, Manchester M1 3BN
Book: To book your place, email matt@stonefed.org.uk.
*Please note that this event is exclusively for architects and interior designers.