Design & Installation of Natural Stone Flooring Course
The member-exclusive Design & Installation of Natural Stone Flooring course is now a regular fixture in the Federation's seminar calendar and the 2019 course was a resounding success.
Held at Thistle Holborn The Kingsley Hotel, London, the course saw the Federation welcome 25 delegates from member firms.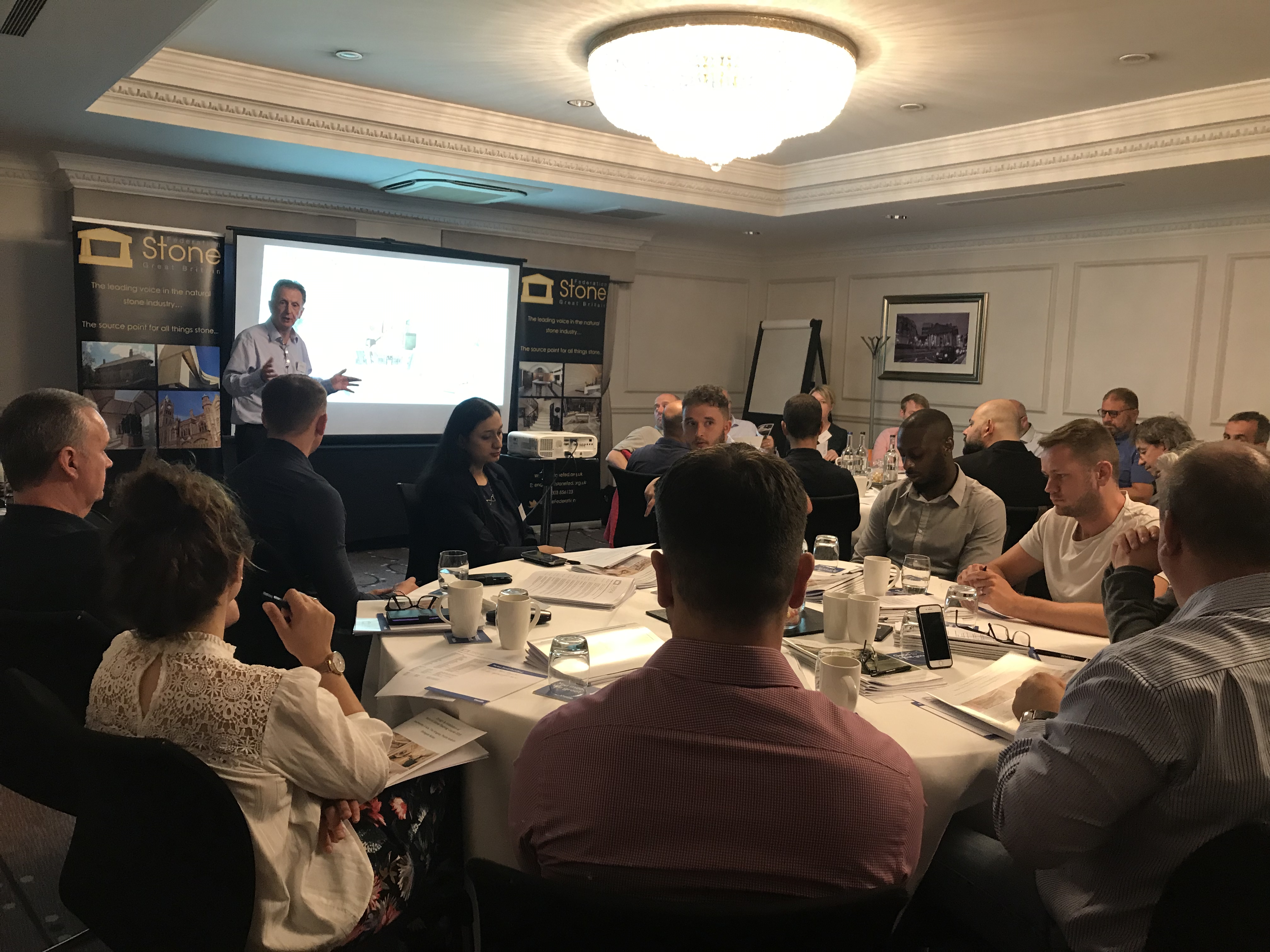 The 2019 course welcomed a number of well-experienced industry professionals as well as those learning the information for the first time.  This gave the day a unique dynamic and a good exchange of information, past project experience and detailed questions flowed between the speakers and delegates
The course provided attendees with a unique opportunity to learn how to design and install natural stone floors from the experts at first hand.  Between them the speakers have an invaluable wealth on industry experience and knowledge which delegates were able to make use of.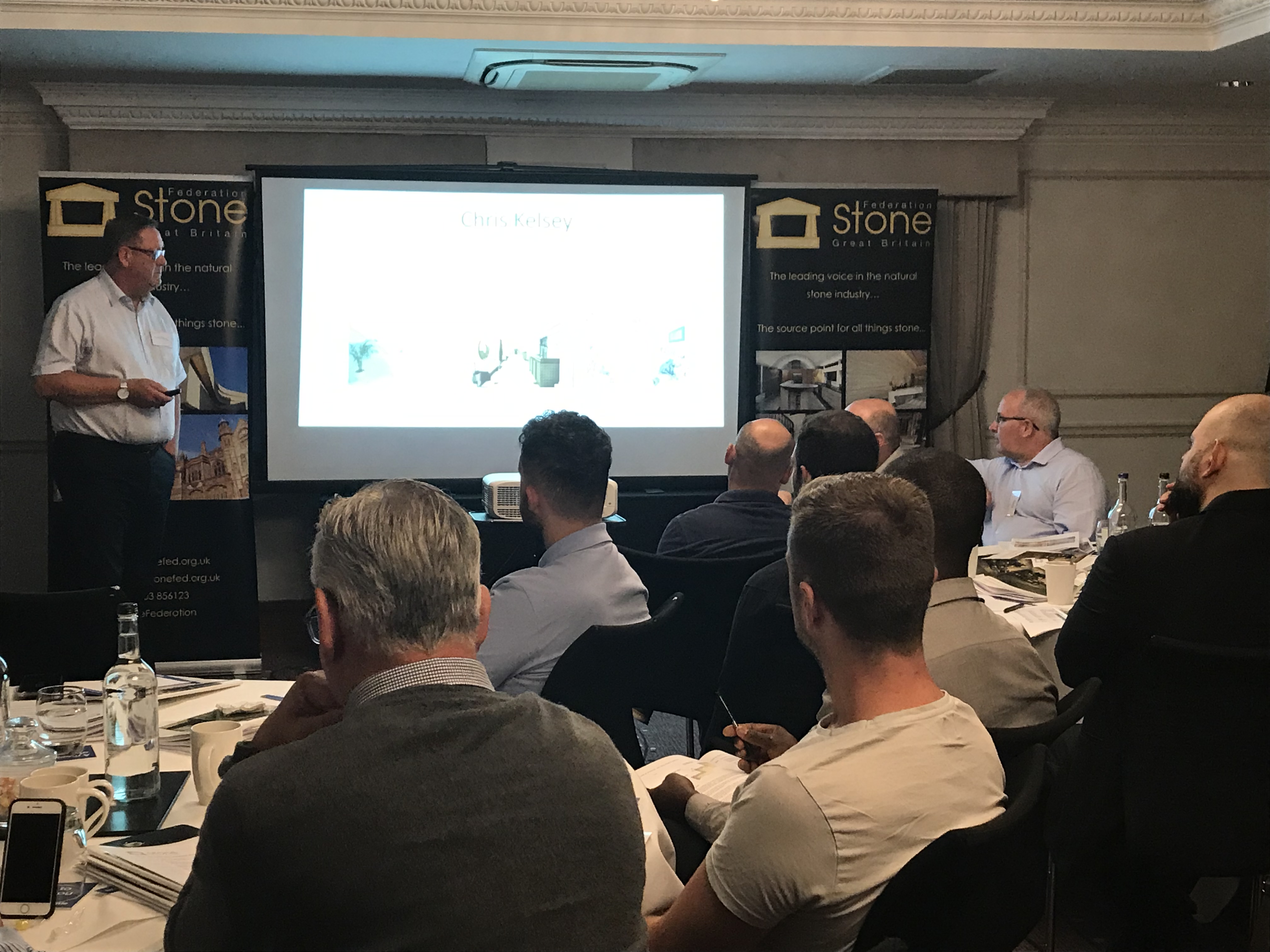 The course content covered:
– Laying Stone, The Contractor's Perspective (Chris Kelsey, The Marble & Granite Centre)
– Site Investigations on Failures (Rupert Pool, BRE)
– Product Standards (David Richardson, Diagenesis Consulting)
– Installation and Use of Uncoupling Membranes (Andrew Curry, Schlüter- Systems)
– Impregnation of Natural Stone (Bob Sewell, Lithofin)
– Design and Installation based on Failure Investigations (David Richardson, Diagenesis Consulting)
– Slip Resistance and the CIRIA Publication (David Richardson, Diagenesis Consulting)
Adhesives and Grouts (Adrian Ashby, Ardex)
Each of the delegates was given a free copy of the Flooring Code of Practice along with a suite of other relevant technical documents.
The Federation works hard to ensure that we provide our members with first-class training opportunities, and the Flooring Course is just one of the ways in which we achieve this.
We would like to thank all our speakers who helped to make the event such a success.