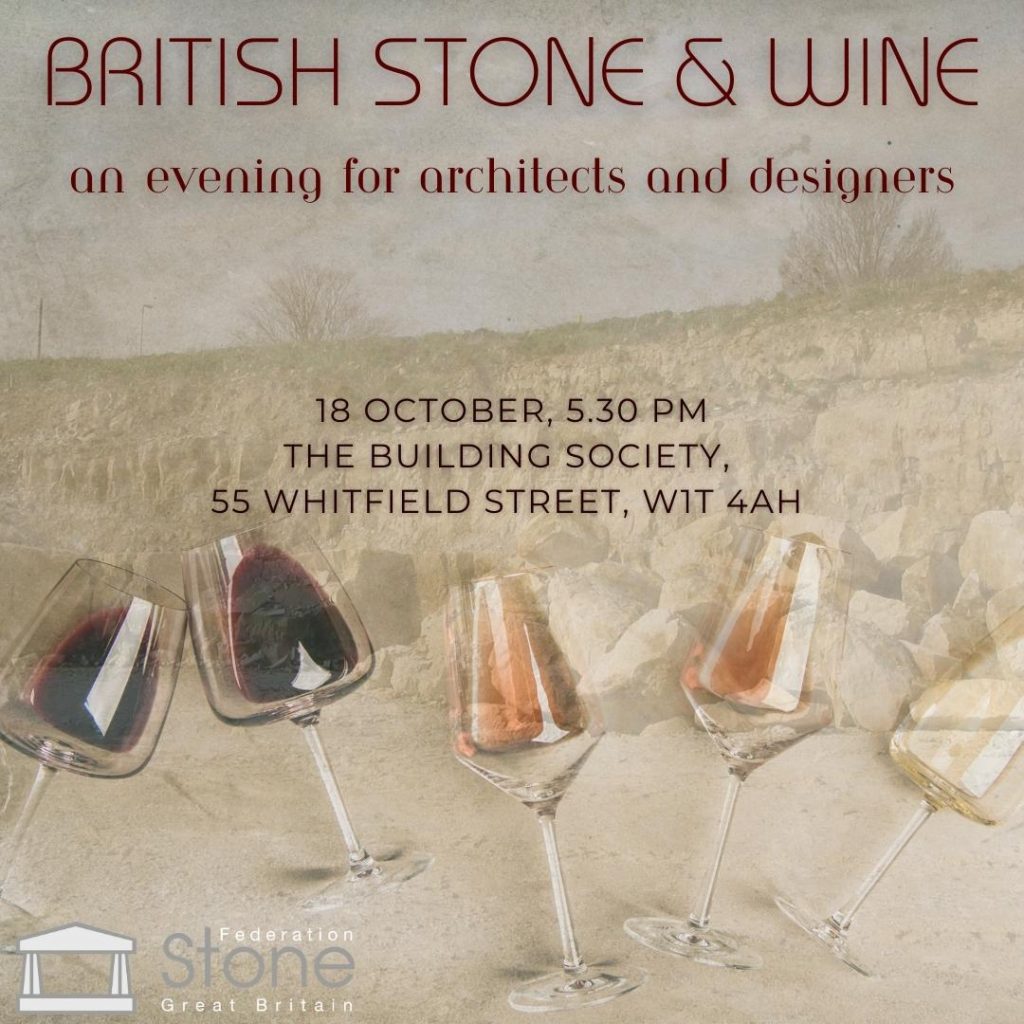 British stones define our built heritage and are synonymous with longevity, elegance, and quality which stand the test of time. A less well-known resource of Britain's geology is its vineyards.
Stone Federation Great Britain invites you to join us for an exclusive event where expert geologists and design consultants from leading consultancy practice, FMDC, will present a range of British stones.
The talk will lead you on a journey to discover the geology, quarrying history, and architectural uses of these unique British stones. Our speakers will reveal how the place of origin of these exquisite architectural stones is also characterised by the presence of fine vineyards and cheesemakers.
Following the teams that quarry the showcased materials will be on hand to introduce you to their stones and associated wines and cheeses.
We hope you can join us.
Due to limited space, places will be allocated on a first come first serve basis. Please register your interest below. Please note this event is only open to architects, interior designers and specifiers.