We are delighted to announce the launch of a new document exclusively for Stone Federation members.
Inspection and Snagging of Finished Internal Works Using Natural Stone has been created to fill a gap as previously there was no guidance on what inspectors should consider acceptable when 'snagging' the natural stone elements of a project.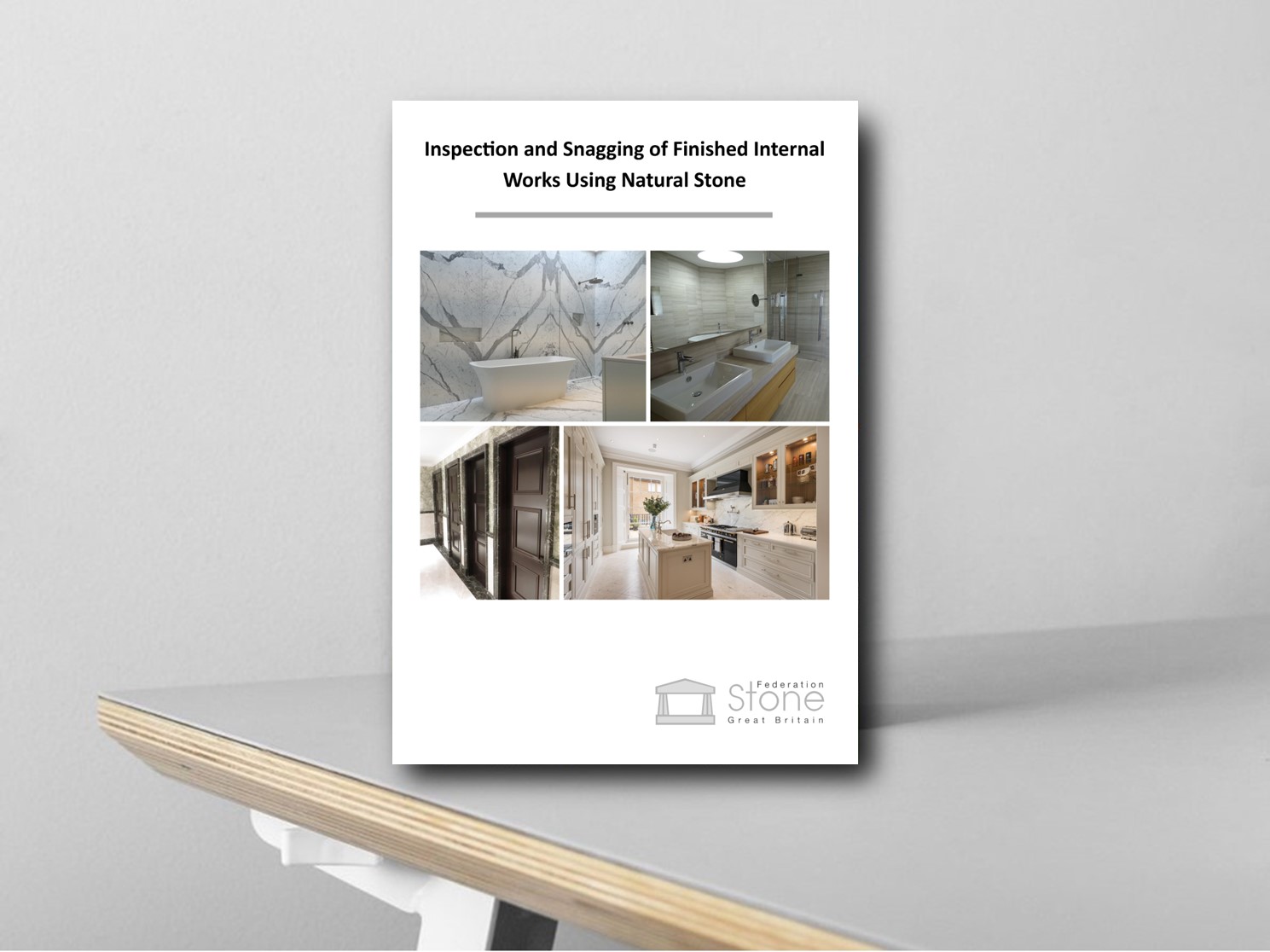 Snagging is the term used to describe the process of checking the installation for compliance with the drawing specification and project samples and is probably the most contentious issue in the installation process.
The new document sets out the framework for installed internal works (including dry lays using natural stone) to be assessed and approved. It reflects the available guidance and tolerances within the British Standards and incorporates guidance issued by Stone Federation in respect of floors, cladding, lining and worktops and is applicable to commercial and residential installations.
The Federation would, in particular like to thank Steve Ring of Stone Federation member, Mega Marble for his significant contribution to the creation of this document.
The document is free of charge to Stone Federation members. To request your digital copy, please email sara@stonefed.org.uk.