Mid-year Publication Offer – 40% Discount
We are almost halfway through 2017, and to ensure that you enter the second half fully resourced, Stone Federation are offering a member-exclusive 40% discount on all our publications.
We pride ourselves on creating a range of documents that cover a wide range of subjects from cladding and flooring, through to cleaning and maintenance. Access to these publications and exclusive discounts like this are just one of the many ways we as a Federation endeavour to help members stay at the forefront of the natural stone industry.
To order your publications, please email matt@stonefed.org.uk with the titles and amount of each publication you would like. Prices are show below: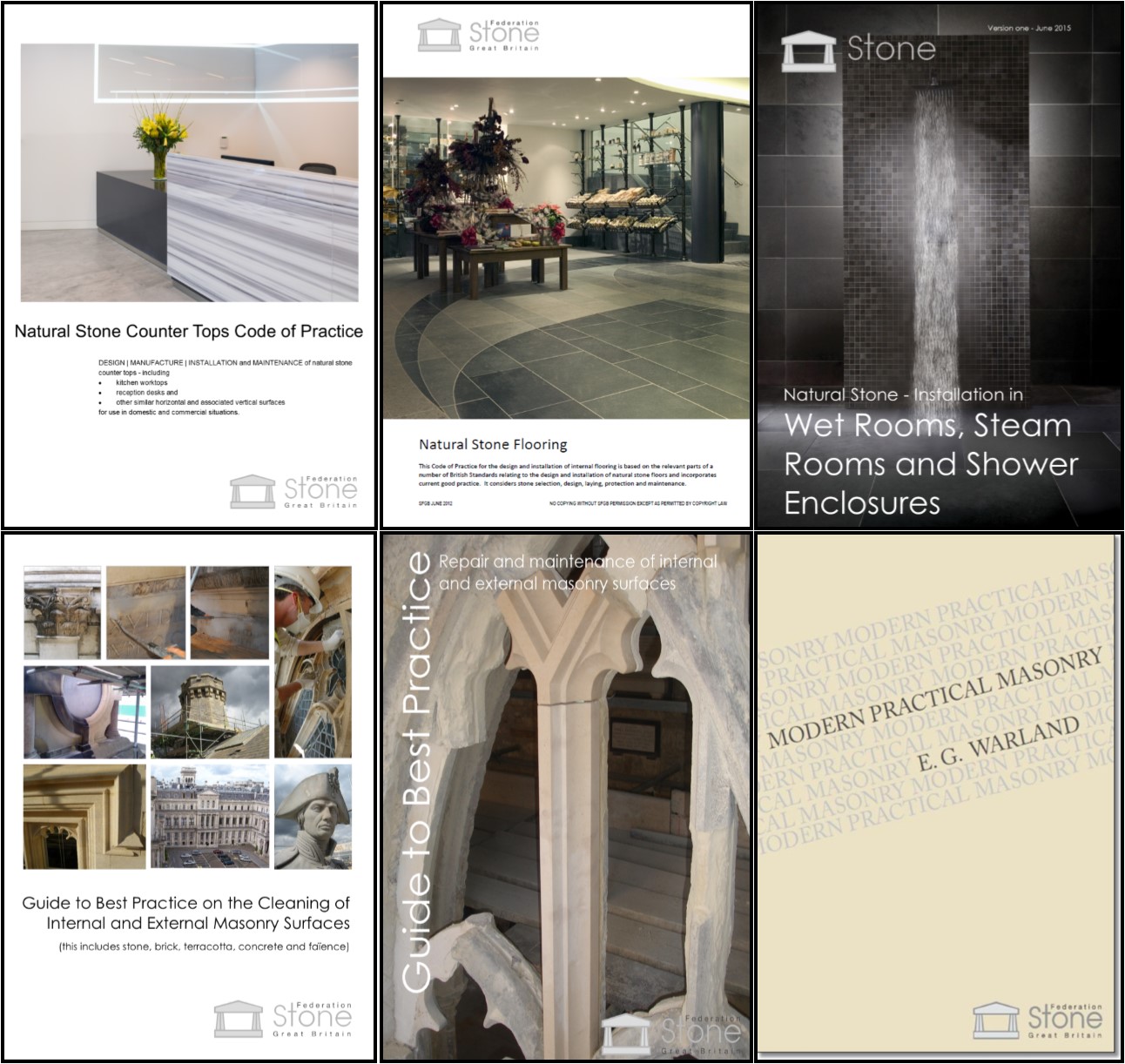 Natural Stone Counter Tops Code of Practice – £15 (usually £25)
Code of Practice for the Design and Installation of Internal Flooring – £18 (usually £30)
Installation in Wet Rooms, Steam Rooms, and Shower Enclosures – £12 (usually £20)
Guide to Best Practice on Cleaning of Internal & External Masonry Surfaces – £9 (usually £15)
Guide to Best Practice on Repair and Maintenance of Internal & External Masonry Surfaces – £9 (usually £15)
Modern Practical Masonry by E.G. Warland – £15 (usually £25)
This offers applies to all orders made by Friday 30 June 2017. For details about the bulk order discount, please email matt@stonefed.org.uk