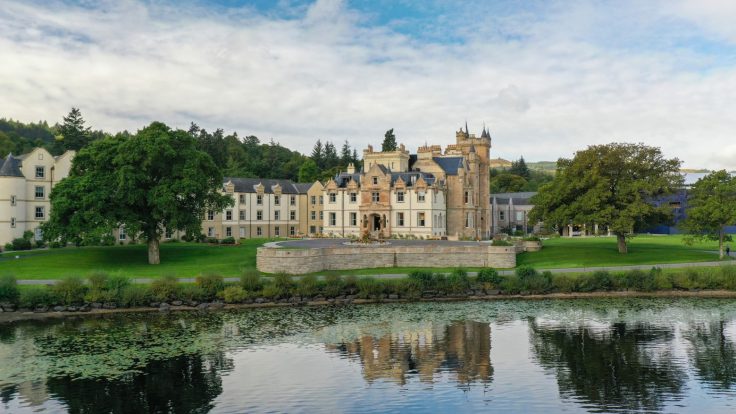 For our latest blog, we chatted with Clara Willett, Architectural Conservator at Historic England all about natural stone and conservation and the part they have to play in delivering a more sustainable built environment.
Q: You were a judge for the Natural Stone Awards, what impressed you the most about the successful projects?
I've been so impressed by the creativity in design and the high standard of craftsmanship that is represented by the Natural Stone Awards. The skills of those involved in designing, cutting and carving the stone are so inspiring. The Awards really celebrate and champion the excellent quality of the stone as a building material for both traditional and modern buildings which create beautiful places for people to enjoy, live and work within.
Q: Conservation is obviously a professional passion of yours, why do you think the correct conservation of stone buildings is so vital in today's built environment?
Conservation offers a new life to existing buildings – it isn't about barriers to change (which is inevitable) but allows adaptation which enhances a building's performance, aesthetics and longevity.
Q: What part do you think conserving our natural stone buildings has to play in reducing the UK's carbon footprint?
The most sustainable building is one that already exists. The embodied energy that has already gone into constructing it is already contained within it. Furthermore, it is usually the good designs and durable materials which have contributed to the building's endurance. Natural stone (if treated appropriately) is incredibly durable and straightforward to maintain and repair. Adaptation of these buildings is a lower-energy activity than building new ones. Conservation is often more about doing less than more.
Q: What advice would give both commercial and domestic historic property owners when it comes to correct conservation?
Be an informed client so you understand what the building needs in terms of maintenance and care. There is a lot of information available not only from Historic England but the Society of Ancient Buildings and the Listed Properties Owners Club. In that way you can find experienced practitioners who can design, plan and execute the work to a good standard, using appropriate materials and techniques.
Q: What is your favourite natural stone building?
This is a really hard question! Stone is so diverse that it creates very different effects and atmospheres. In my work, I visit a lot of ruins and I really enjoy walking around observing the 'bones' of these once magnificent buildings and trying to imagine their previous glory and life within them. I also like an old church because you can usually still see some original masonry and carvings; another direct contact with the past. But if I have to choose just one stone building then it would be Manchester Town Hall (completed in 1877). It has it all – not only is the exterior an imposing landmark of fine carving and masonry but inside is a jewellery box of stone features – sculpture, mosaics, fireplaces – and other decorative fittings. Victorian Neo-gothic design is certainly maximalist and perhaps not to everyone's taste, but it showcases the architect, Alfred Waterhouse and the other commissioned craftspeople who took exceptional care to ensure that the design and execution were of the highest standard.