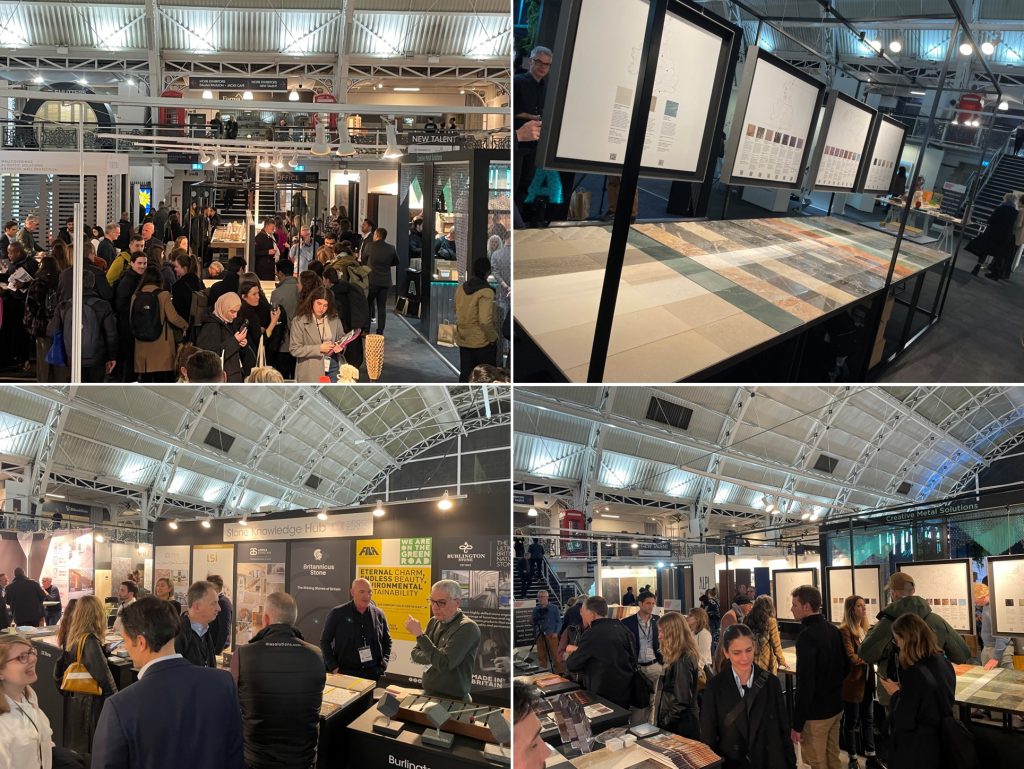 This week we have been exhibiting at London's Surface Design Show. The Federation hosted The Stone Gallery which included The Stone Knowledge Hub and The Stone Tapestry.
The Stone Knowledge Hub provided visitors with a chance to meet a selection of the fantastic stone suppliers and quarries, stone cleaning experts and sealant manufacturers we have within the membership, including Athena Stonecare, Britannicus Stone, Burlington Stone, Fila Surface Care Solutions and LSI Stone. Also exhibiting at the event were members, ASM Supplies, Ionic Stone and IP Surfaces.
The Stone Tapestry was a bespoke installation that we created in collaboration with leading architects, Squire & Partners.
In line with the show's theme of 'shaping communities', Stone Tapestry has focused on exploring some of the natural stones that have helped shape and create towns and cities across the UK and Europe.
The Stone Tapestry proved to be the show's most popular exhibit, inspiring and educating 100s of interior designers and architects. It also served to elevate the profile of natural stone far above all of the other surface materials at the event, positioning stone as the ideal material for specifiers looking for sustainable, beautiful material solutions.
It was also wonderful to see so many members visiting the event, making the most of the networking opportunities that the show provided.
We would like to thank the companies who joined us in The Stone Knowledge Hub as well as our technical experts who were on hand throughout the show to speak with visitors.
If you would be interested in being a part of The Stone Knowledge Hub for the 2024 event, please email matt@stonefed.org.uk.