Stone Federation GB recently held two Sustainability Workshops in conjunction with BRE and ConstructionSkills to assist members' understanding of what is a complex and ever-evolving issue.
Two brochures have been produced from the material that was developed.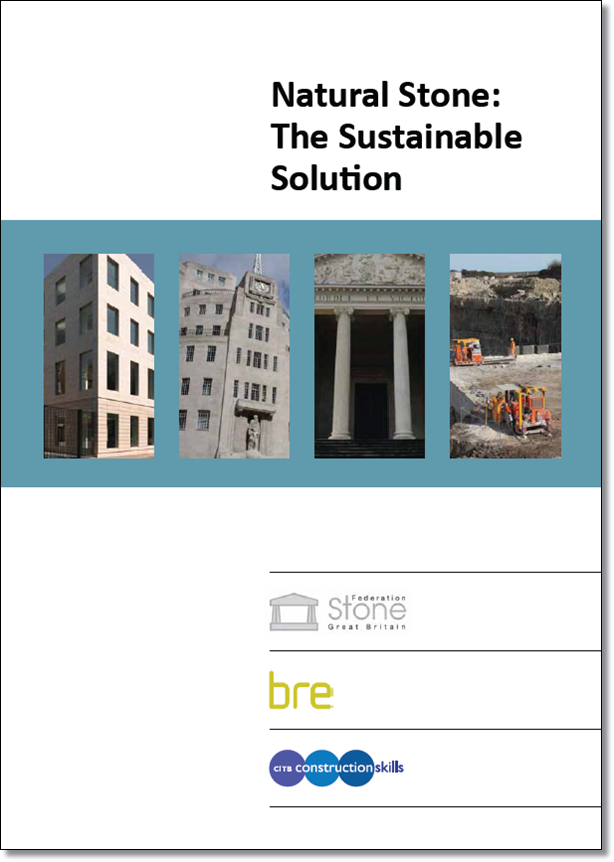 Natural Stone: The Sustainable Solution explains all the relevant sustainability principles and drivers with a focus on natural stone, BREEAM and the Code for Sustainable Homes.
It provides relevant and practical information required to address sustainability issues in the built environment as well as an overview of environmental assessment methodology, Life Cycle Assessments (LCAs), Environmental Product Declarations (EPDs), the Green Guide and Responsible Sourcing. It also contains a listing of all the natural stone applications listed in the Green Guide thus far.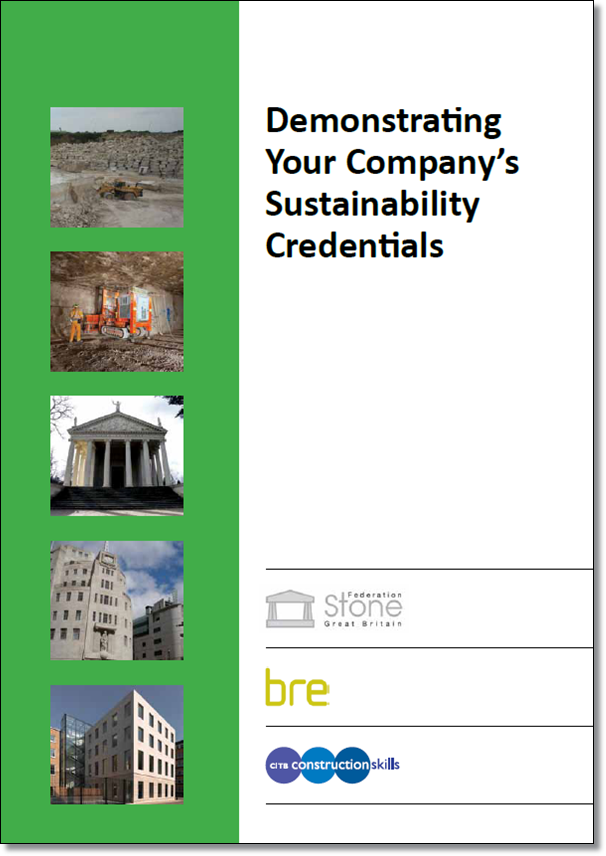 Demonstrating Your Companies Sustainability Credentials provides practical help in defining, writing and maintaining a Sustainability Statement or Report to assist in the Pre-Qualification Questionnaire (PQQ) process that is often a prerequisite to bidding for work and can be valuable as a marketing tool.
Further free copies of the two brochures are available on request and they will also soon be available as a downloadable pdfs on the Stone Federation web site.
SFGB is committed to providing members with as much help and assistance on every aspect of sustainability as we can and would therefore appreciate any observations you may have. This can be about these brochures or any other aspect of sustainability where you think some further advice or help would be valuable to you.
Please email Ian Major (ian.major@stonetrain.org.uk) who is overseeing this sustainability project on Stone Federation's behalf or, of course, contact us direct at Stone Federation.