The end of last month saw the Royal Horticultural Society's annual Chelsea Flower Show return to the Royal Hospital Chelsea.
The show is always a fantastic event for horticulture and landscape industries, but this year, the highlight of the show was natural stone.
Member firm The Marble & Granite Centre, sponsors of 'The Antithesis of Sarcophagi' have been celebrating a record win at this year's RHS Chelsea Flower Show – where their unique garden scooped both a Gold medal and Best Fresh Garden.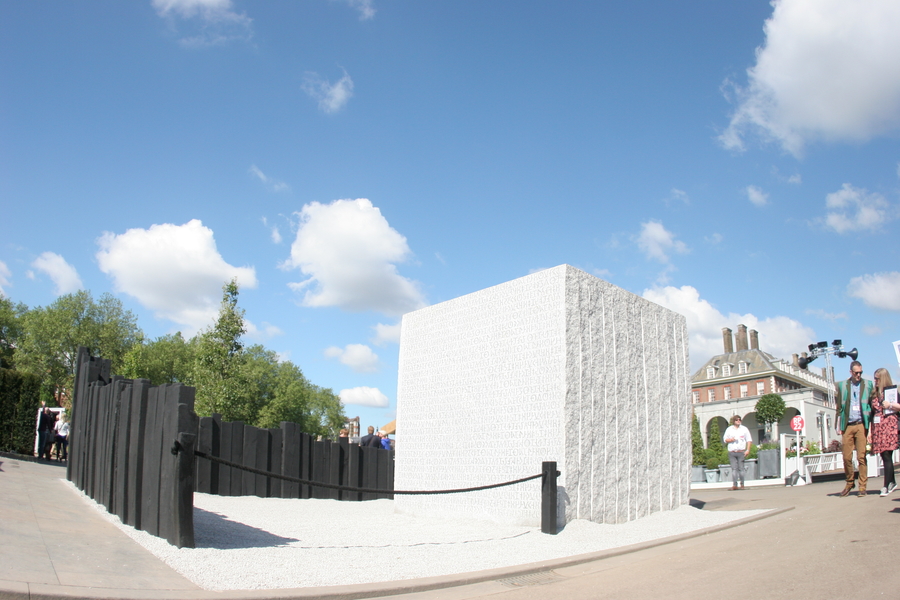 The garden was designed by artists and letter carvers Martin Cook and Gary Breeze and featured a 44 tonne granite cube set in a barren landscape – seemingly at first sight a 'garden' with neither flowers or plants. Chelsea visitors queued patiently to peer through small holes in the granite cube and were treated with a view of the beautiful, regenerating woodland garden inside the cube.
Martin and Gary explained the concept behind the garden:
"It actually dates back to the 'waste' granite we were left with when we designed the London memorial to the victims of the Bali bombing. The granite shell left over from that project inspired us to create a garden about rejuvenation following a catastrophe or natural disaster."
The fact that Chelsea visitors were encouraged to queue to see into the Antithesis of Sarcophagi was all part of the concept, Gary and Martin explained.
"Our garden offers the lost joy of delayed gratification. In this world of instant internet access, sat navs and ready meals … we wanted to encourage people to get back to what nature means. In nature you have to wait – you plant a seed, water it, protect it and eventually it rewards you with beauty. If Chelsea visitors wanted nature's reward, they had to wait their turn. Luckily, they all agreed that our garden was worth waiting for!"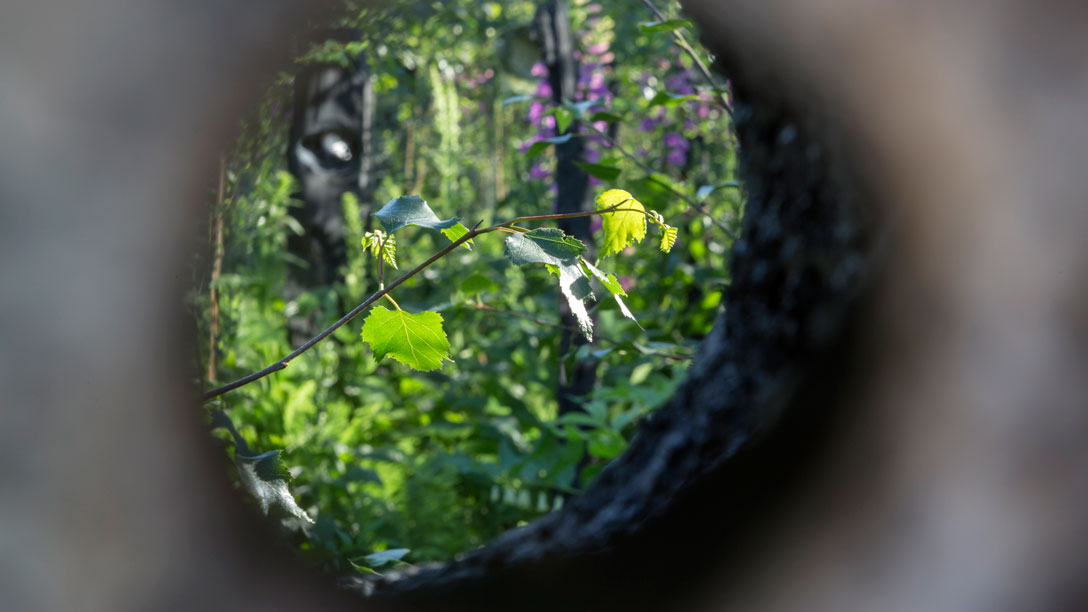 The garden has now been made available for sale as a work of public art, and the designers and sponsor hope that it will be made accessible to an even wider audience. 
The Federation would like to congratulate The Marble & Granite Centre for their success at the show.