Stone Federation are delighted to announce the launch of the new look Code of Practice for Natural Stone Counter Tops. 
The document is an updated version of the Kitchen Worktops Code of Practice and will prove to be an invaluable resource to architects, designers, clients and natural stone firms who supply, install or advise on natural stone counter tops.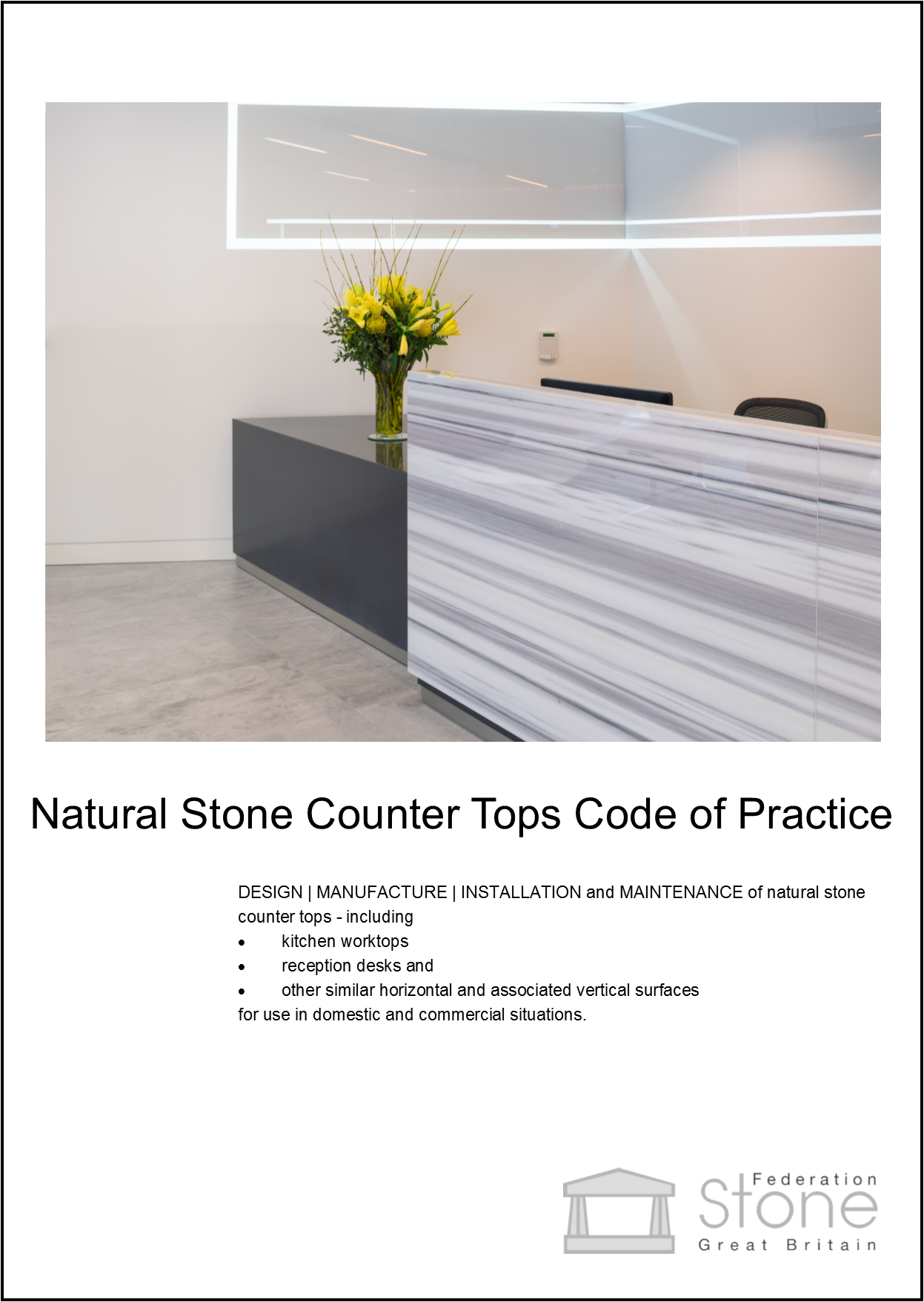 It gives guidance for the design, manufacture and installation of natural stone for use as counter tops, kitchen worktops, reception desks and other similar horizontal and associated vertical surfaces for use in domestic and commercial situations. It includes the appropriate selection of stone and also deals with the requirements of the support method for the stone.
We work hard to ensure that our suite of publications provides architects, designers, clients and our members with a rich resource, and this title is a fantastic new addition to our range.
To celebrate the launch of this Code of Practice, we are offering a special discounted price of just £30 (usually £45) for architects, designers and clients, and £15 (usually £25) for Stone Federation members. 
To order your copy, email matt@stonefed.org.uk