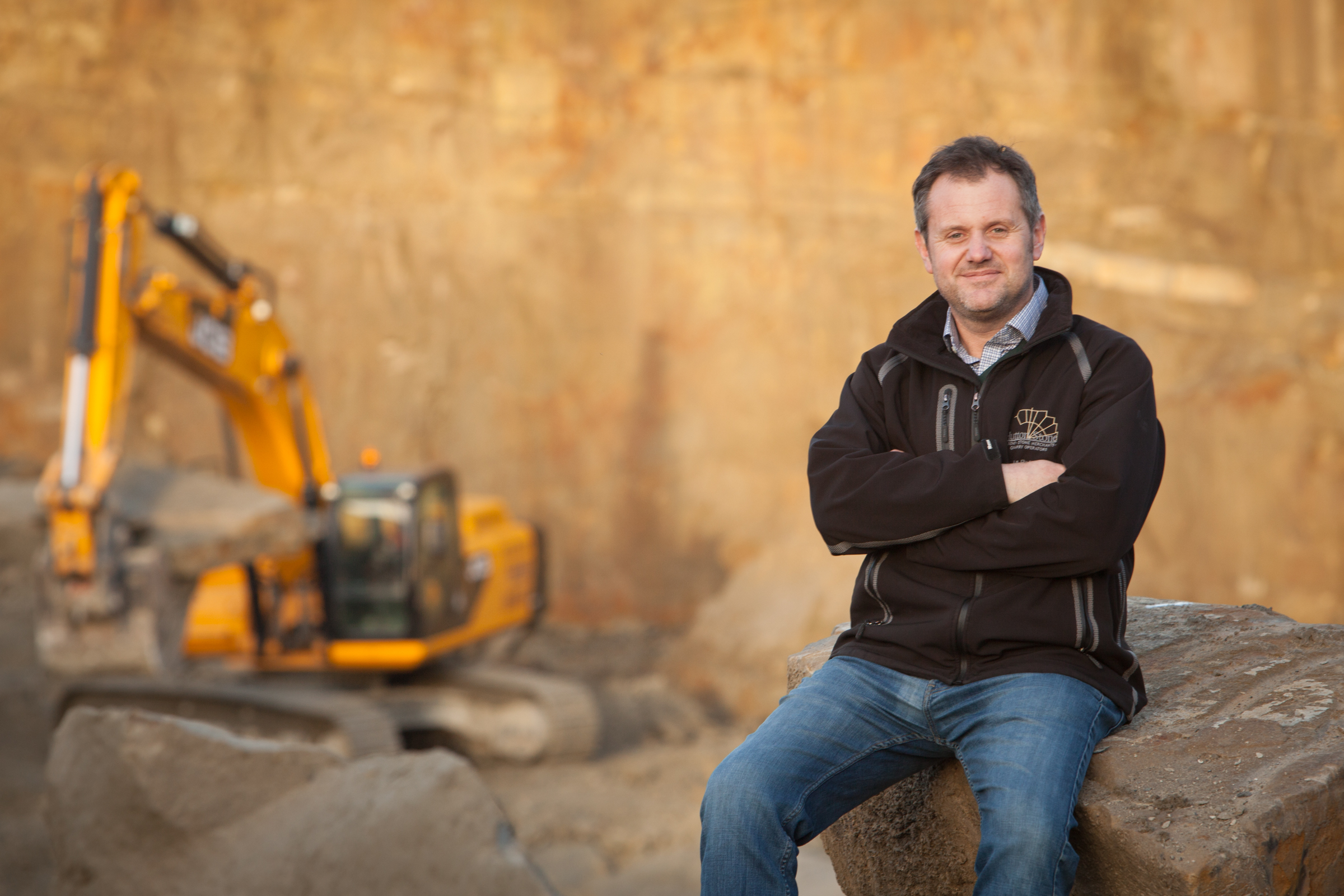 We would like to introduce members to the new Stone Federation President, Marcus Paine of Hutton Stone Co.
Born in Swanage, Dorset in 1967, Marcus is the second son of a Purbeck Limestone Quarrier, with the family link to quarrying, from County Durham through to Purbeck, stretching back five generations. Marcus came to the Scottish Borders where his parents had bought a farm some years earlier and started Hutton Stone Co Ltd in 1994, cutting masonry and building stone in a disused barn.
The company now employs 36 full-time staff, quarrying block stone and rubble walling from three quarries in the Scottish Borders and Northumberland and producing masonry and carving work from these and many other British quarries at their purpose built yard in the Borders.
Marcus already serves as the Quarry Forum Chairman as well as representing the Federation at Scottish events and is very instrumental in all activities north of the border.
We would also like to take this opportunity to thank our outgoing President, Dr Tim Yates of BRE, for his commitment and dedication to the Federation and its members during his presidency. His input has been invaluable.