The start of February saw the Federation join with the Society of British & International Design to chair the main stage discussion at the Surface Design Show.  This is part of an ongoing working relationship between Stone Federation and SBID which aims to create valuable connections and conversation between the interior design and natural stone sectors.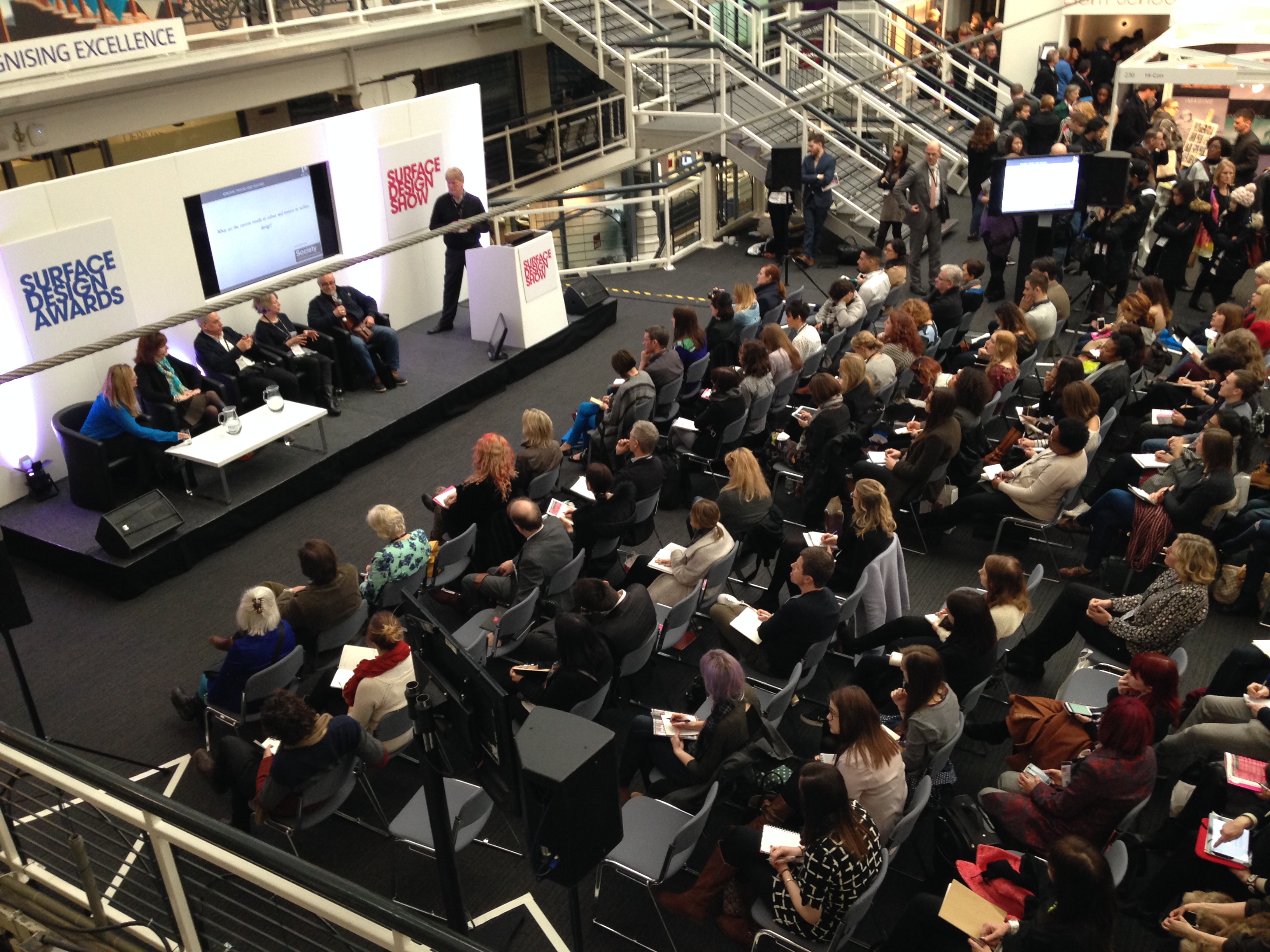 Held at the Business Design Centre in Islington, the show featured over 200 exhibitors with a focus on new and innovative surface materials, solutions and products. 
The SBID hosted Main Stage talk looked at 'Colour, Trends and Texture in Surface Design'.  The Federation were represented by Steve Turner of member company Amarestone, as Steve chaired what was by all accounts, a very lively and informative discussion.  The panel consisted of Louisa Eyles of Muraspec, Jenny Wasson of Designworks Tiles, Katrina Smith of True Colours Interiors, Emanuel Gomes of Emanuel Gomes & Associates and James Burrell of Burrell Architects.
The discussion looked at a range of questions including current trends, what drives these trends and the importance of sustainability within the surface materials sector.  Steve brought some very well-received insights as to how well suited natural stone is within the surfaces sector due to both its unique qualities and sustainable credentials.
The event provided the Federation with a fantastic opportunity to connect with a large number of designers and architects as we continue to continue positon ourselves as the source point for all things stone.