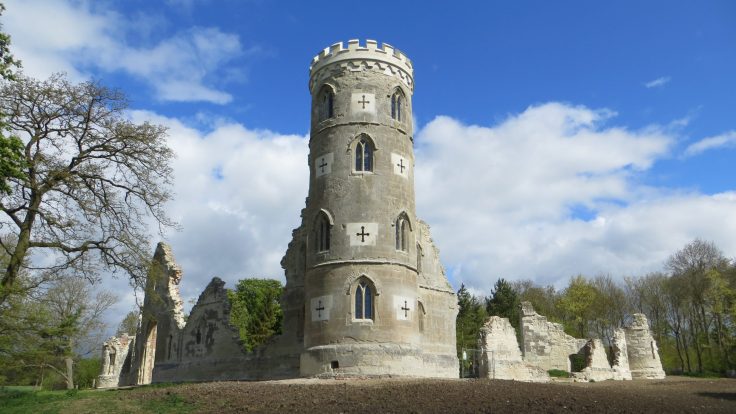 Much of the continuation of Britain's built heritage relies upon the conservation and restoration of natural stone buildings. Churches, monuments, town halls and residential properties across the length and breadth of the British Isles all depend upon the skills and expertise of the natural stone industry's restoration and conservation sector.
The most common challenge faced by those looking to care for these historic structures is selecting the correct professional to undertake the work.
The question that most often arises is: "How can I be sure that the job will be done properly?
This is where Stone Federation Great Britain can help.
Stone Federation is the trade association for the natural stone industry with over a century's experience in connecting architects, local authorities and clients with the finest stone professionals. We have a vetted membership of over 240 firms that offer clients excellence in all areas of business, from technical support and expertise through to ethical sourcing and sustainability.
Within the overall membership, almost 50% work in the conservation and restoration sector, and as a result, we have established the Stone Heritage Group to reinforce the importance of natural stone in the heritage market.
The remit of the Stone Heritage Group is to highlight and champion all matters pertaining to the use of repair, restoration, conservation, cleaning and maintenance of natural stone in the heritage/historic/ecclesiastical sector.
As a large proportion of heritage buildings are constructed using natural stone, Stone Heritage aims to make people more aware of this fact and the need to have available supplies of stone for future repairs.
The professionals; architects, surveyors and structural engineers, need to fully understand natural stone from quarrying to its incorporation in the building. We work hard to help establish an understanding that there are large differences between today's methods of construction and those of yesteryear, and to be aware of the circumstances leading to the decision making process of when to conserve and/or clean or to do neither.
Stone Heritage aims to ensure that the correct training is given to both professionals and stonemasons to carry out the work. The group endorses the need for further training for stonemasons who work in the heritage field beyond the normal banker skills and general site fixing.
There are specialist apprenticeship programmes and NVQ courses as well as management and business improvement programmes, some of which are available online.
These training courses include the SAP Façade Preservation and SAP Heritage Masonry, both of which are eligible for ConstructionSkills grants. The one year SAP Heritage Masonry programme is perhaps the most popular of the courses, providing candidates with four one-week long residential held at Fountains Abbey, courses covering conservation, repair and maintenance of stonework.
Jane Buxey, the Federation's Chief Executive, spelled out some of the many reasons for using a Federation member firm when undertaking any project involving natural stone.
"When you use a Stone Federation member you can rest assured that the firm is operating to the highest standards of workmanship, in accordance with the latest in industry standards and codes of best practice as well as having a fully trained workforce."