November played host to the resurrection of the Federation's Stone in the City event, last seen almost a decade ago and back by popular demand.
The first of these events took place at The Met Hotel in Leeds and gathered architects, stone consultant and natural stone industry professionals from across the North for a morning of seminars and networking.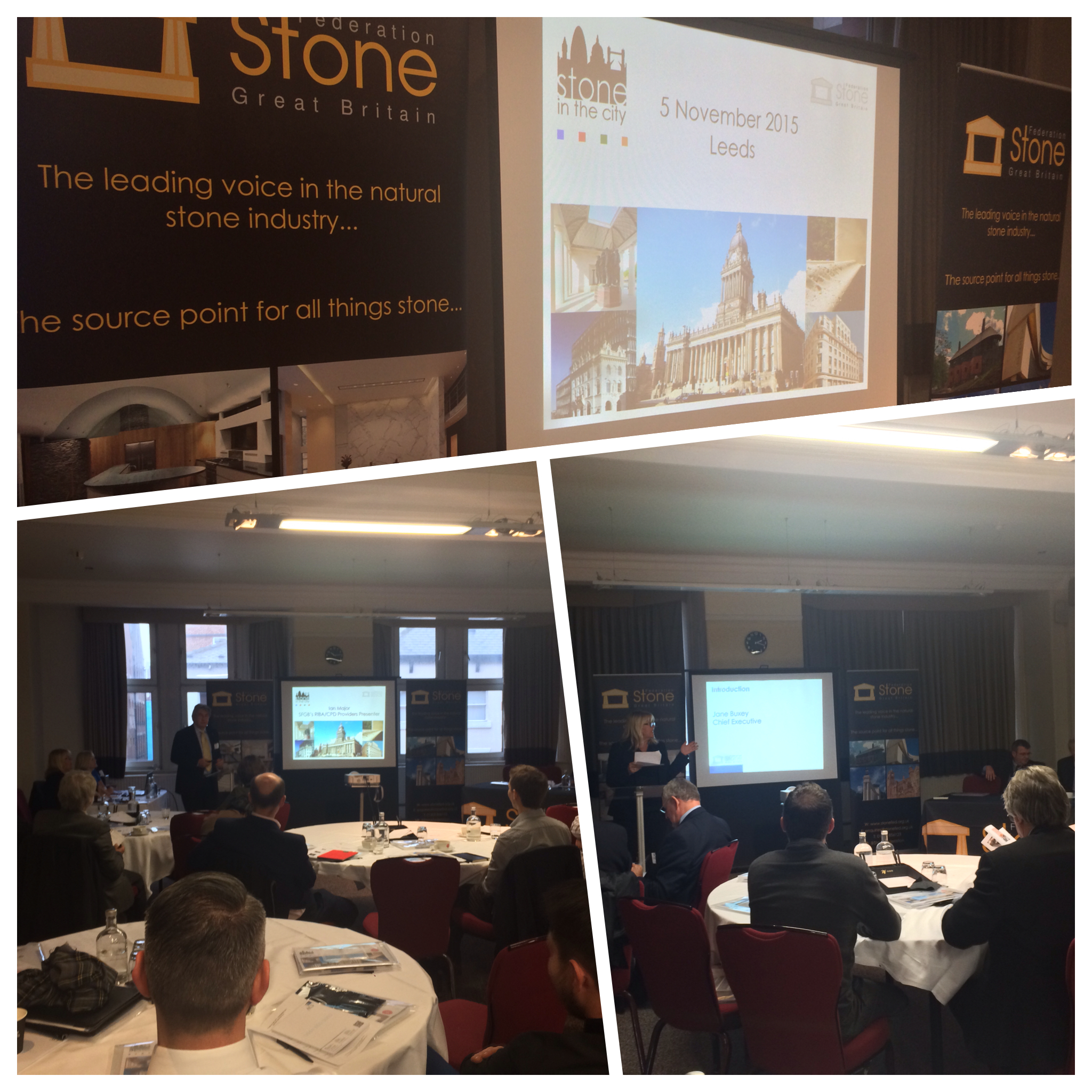 The first session was presented by the Federation's President, Graeme Hadden of Land Engineering (Scotland) Ltd and was focussed around inspirational buildings in stone.  Graeme was followed by Ian Major of StoneTrain who delivered a condensed version of the Federation's flagship 'Selecting the Correct Stone' CPD.  Burlington's Nick Williams delivered a talk on slate – from landscapes to floors which included a look at the value of using indigenous British stone.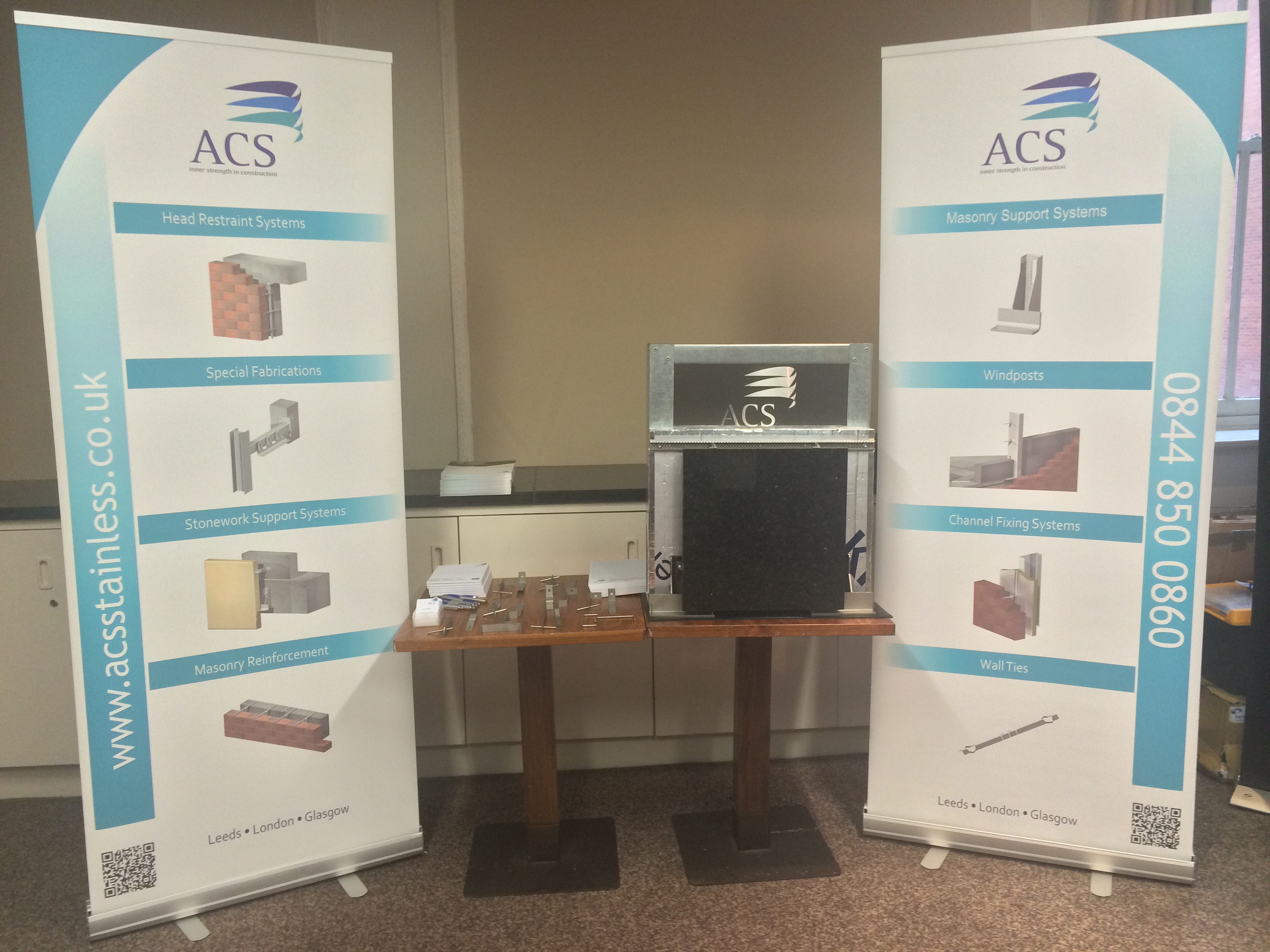 The coffee break provided delegates with a chance to network as well as take a look at the featured exhibition by members ACS Stainless and discuss their fixing systems.
After the break, Bernard Burns of Szerelmey and Chairman of the Federation's Built Heritage Group spoke on Stone in Heritage and provided guidance on how to approach cleaning, restoring and repairing heritage properties. The final session saw architect Graham Lee of Graham Lee Consultancy speak on stone from an architect's perspective and the historic relationship between the two professions.
After the final session, delegates were given the opportunity to ask the speakers any questions they might have.  This prompted some lively discussion about topics including stone selection and the relationship between the architect and the stone supplier.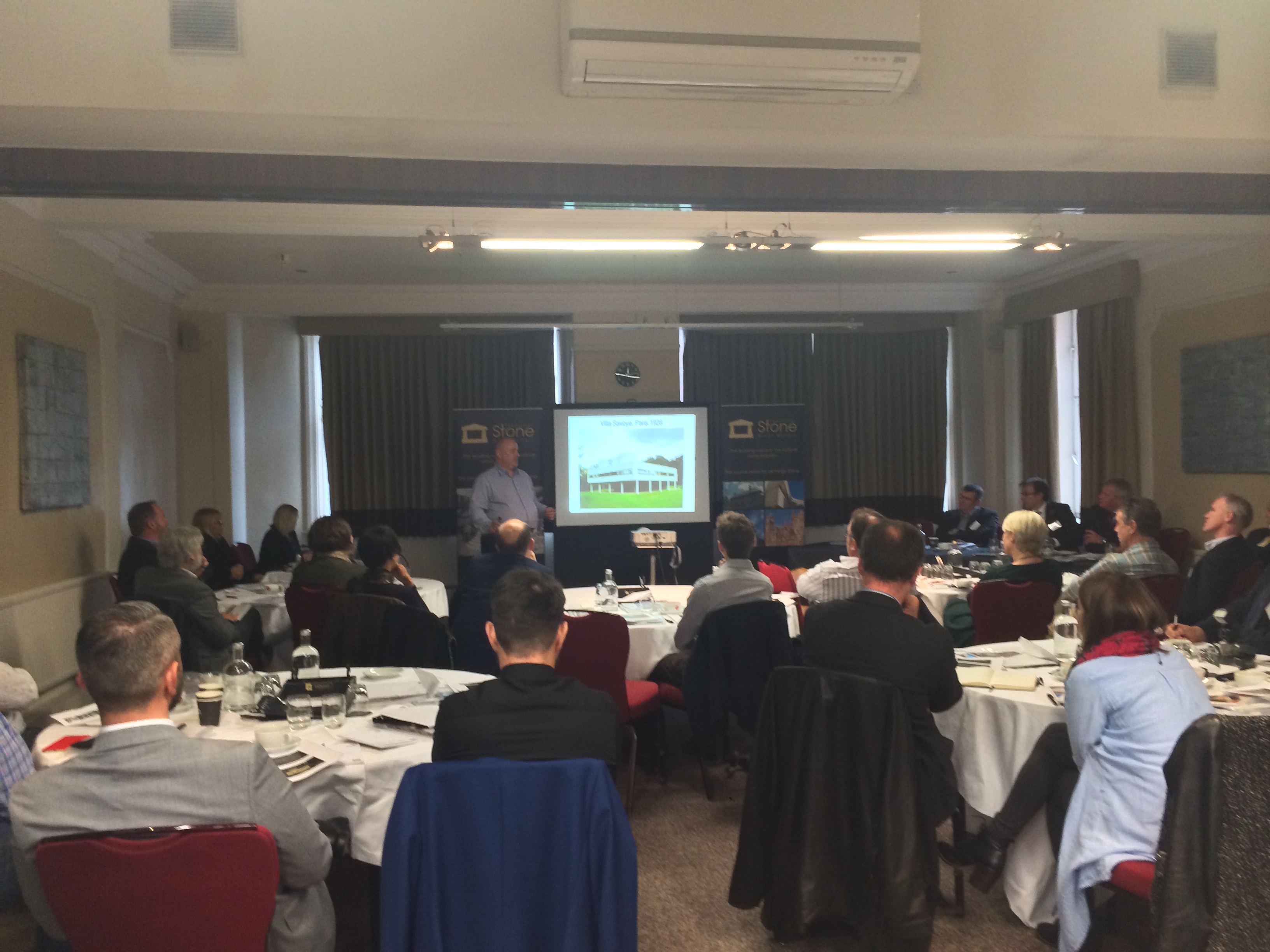 The event finished with a lunch that provided the delegates to network as well as to connect with the speakers and other stone professionals.
The Federation would like to thank all the speakers for their part in making the event such a resounding success.
The next Stone in the City is taking place in London on November 18.  To boo your free place, email sandra@stonefed.org.uk