Stone Federation Great Britain and the Worshipful Company of Masons are delighted to announce that the 2016 Duke of Gloucester Gold Medal for outstanding lifetime achievement in stonemasonry has been awarded to Dr Dick Reid OBE.
The idea for some recognition for those in stonemasonry was originally mooted in the 1980s when it was noted that this was one craft which did not have any kind of recognition, the supreme accolade.

Other industries had their Oscars and Grammies, their Pulitzers and their Turners so it was long overdue that our industry had some way of recognising the person who had reached the pinnacle of achievement in the natural stone industry especially in stonemasonry.
His Royal Highness, The Duke of Gloucester, who has an affinity for stonemasonry and has been a liveryman of the Company since 1975, also felt that some form of recognition should be put forward and was instrumental in developing the concept of an award.
This Award is given in honour and recognition of those who have accomplished an outstanding lifetime achievement in the natural stone industry or the craft of stonemasonry, and is an initiative jointly organised by Stone Federation Great Britain and the Worshipful Company of Masons from the shared desire to celebrate the craft of stonemasonry and the professionals who make up the industry.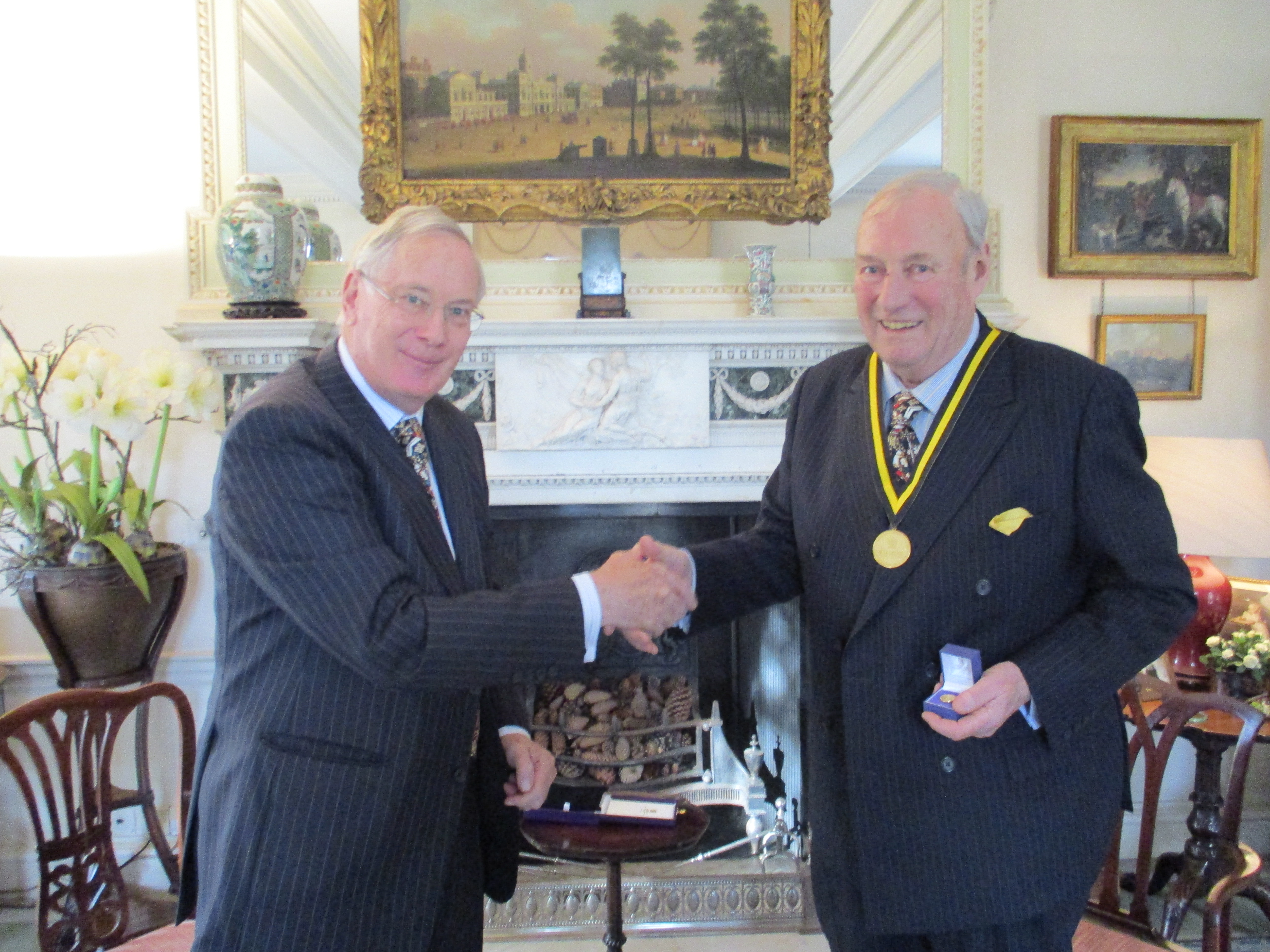 Dr Dick Reid was born in 1934 in Newcastle upon Tyne, where he excelled at arts and crafts at school and was spotted by Ralph Hedley and offered an apprenticeship in his studio as a carver in stone and wood.  The training was spread over five years and included attendance at Newcastle Art School.
On completion of his apprenticeship, Dr Reid then served in the army as a captain, and on completion of his service, served in the Territorial Army for a further 10 years.
He then set up a stonemasonry workshop in York and established himself as an expert in restoration, conservation and new build schemes, both nationally and internationally.  His strength lay not only in his knowledge, but his ability to do the work himself if need be.  He was always hands on as a sculptor, stonemason and carver.
Dr Reid has been involved in countless projects over his extensive career.  These include helping to repair the damage done by fire in Windsor Castle, The Sanctuary at Highgrove, Fairfax House, York, Carlisle Cathedral, the redundant church of St Sampson's York and Rockland St Peter's Church, Norfolk.  He has repaired and reconstructed numerous fireplaces at Althrop, Spencer House and Chatelherault in Scotland.  Numerous too are the staircases and other details he has made anew from 18th and 19th century designs.  A lettercutter of distinction, among his work is the Countess of Pembroke's memorial in Westminster Abbey.  Many are the memorial tablets by him on church walls and headstones in country churchyards in Yorkshire and elsewhere.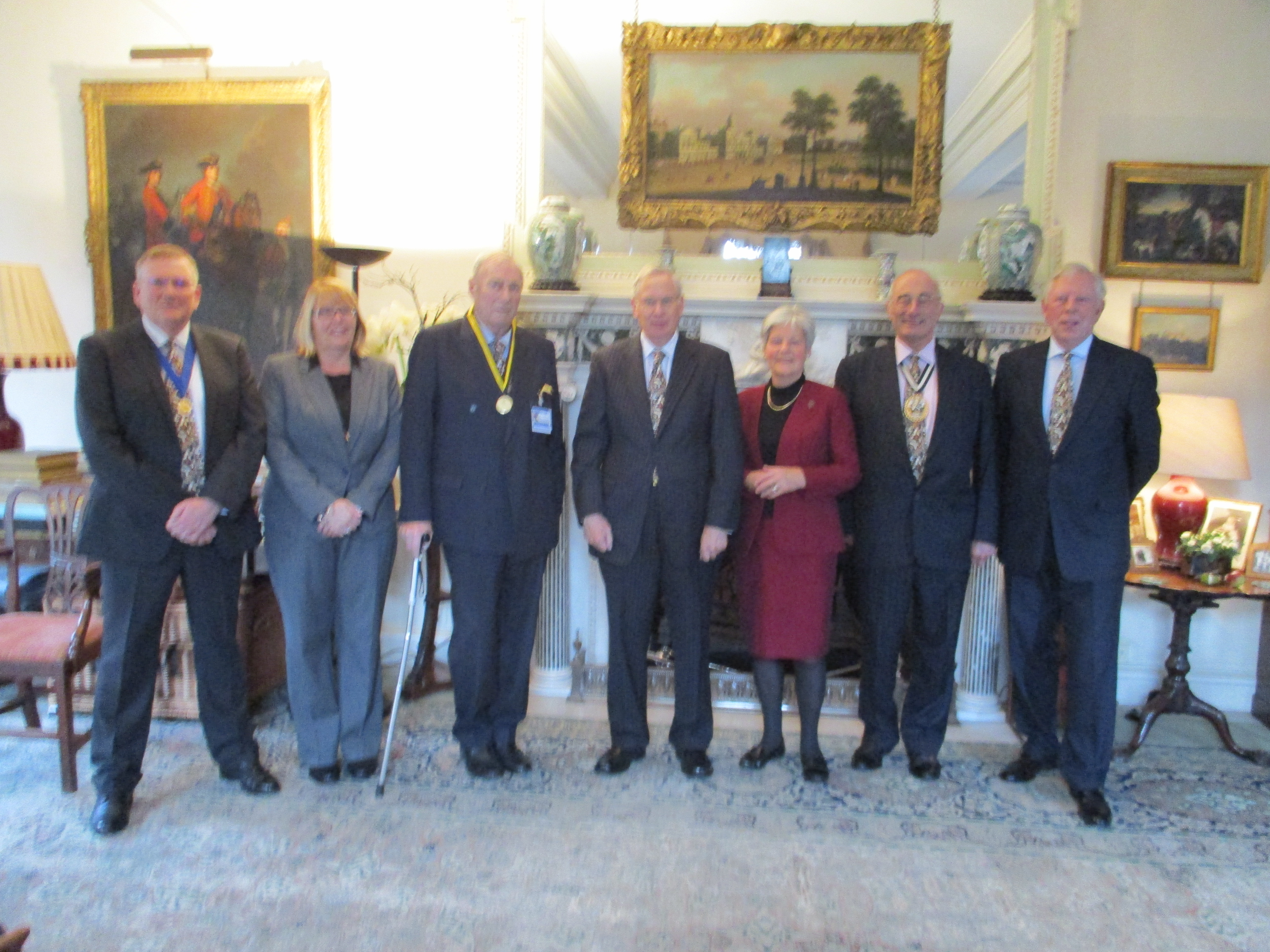 Outside of his carving work Dick became involved with a number of institutions, and the invitation from the Prince of Wales in 1989 to take an active part in his Institute of Architecture was a great honour. The Prince was concerned that classical architecture was not being taught anywhere, and the idea of the institute was to remedy that lack of training. This involved summer schools in England and America which were a great success. Dick became one of the lecturers and also a trustee of the Institute, and every year for twelve years gave up eight weeks to lecture.
Generous with his time and his skills, Dr Dick Reid has served on committees and other bodies, local and national and shared his knowledge and enthusiasm with them.  With his wife, Elizabeth, he has promoted and encouraged NADFAS and in recognition of his work he received a doctorate from the University of York and was awarded an OBE.
Both Stone Federation Great Britain and the Worshipful Company of Masons offer Dr Reid their warmest congratulations.