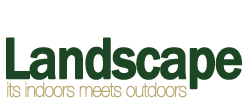 24-25 September 2013, Battersea Park, London
Stone Federation are always looking to partner with trade shows and industry events that can not only provide our Members with greater exposure, but also enable us to promote the use of natural stone as a beautiful, natural material.  
Landscaping is an area of the industry that many of our Members are involved in our partnership with LANDSCAPE. 
LANDSCAPE is the UK's exclusive trade event dedicated to products, services and innovation for the design, build and management of major exterior and interior landscape projects whether they are commercial or private.
The event will take place between 24th and 25th of September at the Evolution Centre in the beautiful surroundings of Battersea Park,London.
Now in its 3rd year, LANDSCAPE is established as the essential trade event for landscape designers, architects, contractors, garden designers, local authorities, facilities managers and interior designers involved in some of the most important, prestigious and valuable projects in the UK and beyond.
Our audience are working on projects ranging from £5,000 to £2,000,000+, there is no better time or place to network key decision makers under one roof across two days. With our database growing sevenfold over the last two years to a whopping 25,000 individuals, we are confident in the growth of the event this year, expecting 4,000 high quality visitors.
The show features contemporary, cutting edge technologies and methods, and is supported by show gardens, themed floral displays and a comprehensive FREE seminar programme featuring some of the most inspirational names in the business.
To request your free ticket, please head to the LANDSCAPE website : www.landscapeshow.co.uk/register.php  
Trade show times will be:
Tuesday 24th September – 10am – 6pm
Wednesday 25th September 10am – 5pm
For more information, contact us at info@landscapeshow.co.uk or +44(0) 20 7821 8221