At the start of November, we welcomed over 40 companies to our online 2020 Members' Event.
The full breadth of the natural stone sector was represented with British and international stone suppliers, heritage firms, design consultants and product manufacturers all in attendance.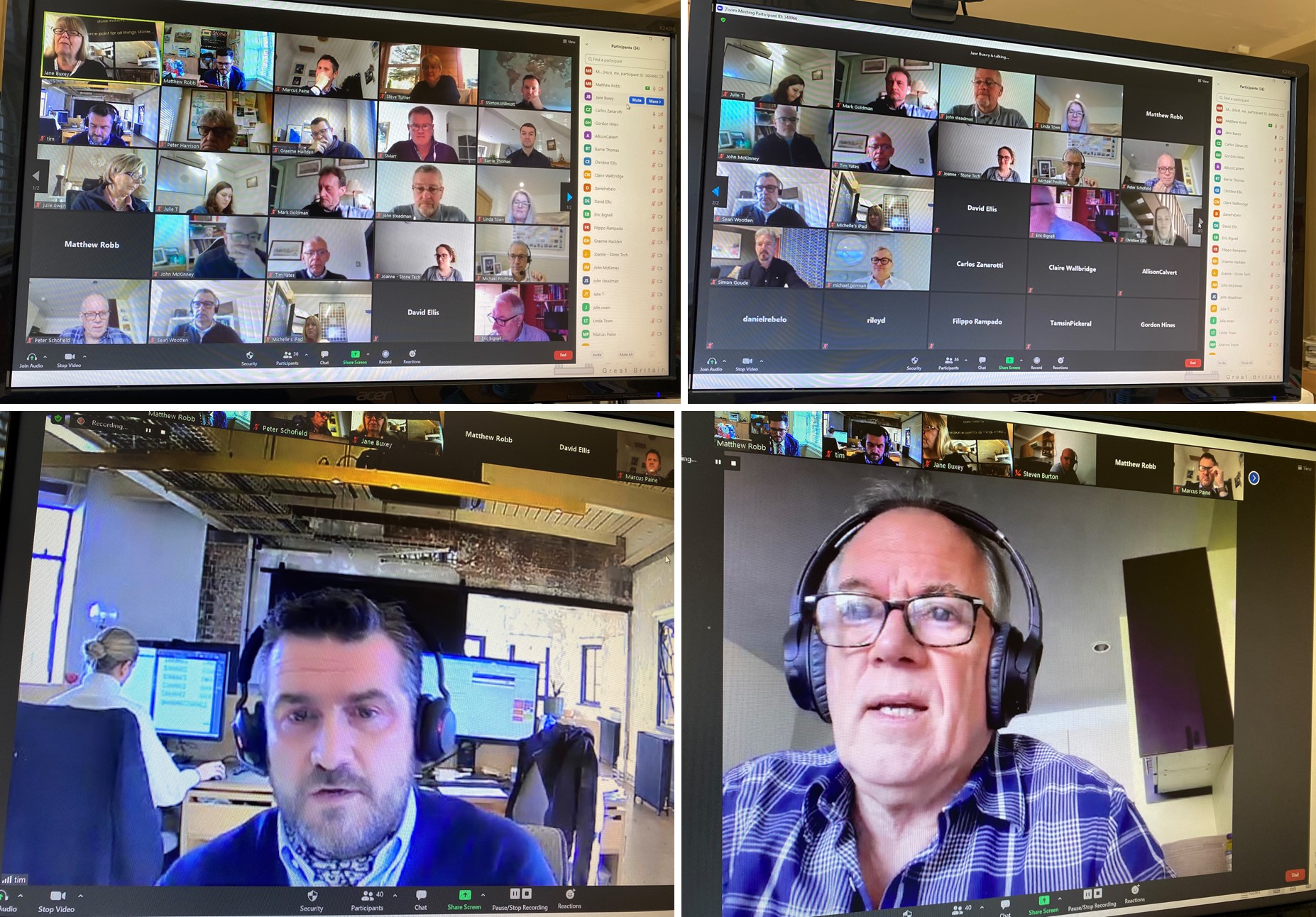 Alongside a review of what we have been doing for you, our members, over the past twelve months, the Federation's Chief Executive, Jane Buxey, highlighted four key developments, events and initiatives that would be significant for the natural stone sector in the coming year, these were:
– The Government's 'Planning for the Future' white paper.
– The Natural Stone Awards
– Trailblazer Apprenticeships and changes to training funding
– Brexit
As well as internal updates, members also heard from our two guest speakers, Peter Schofield, Head of Procurement at Manchester City Council and Tim Gledstone, Partner at Squire & Partners.  Both brought invaluable 'insider' insights to help members in their dealings with architects and local authorities.
Among some of the key themes woven into both Peter and Tim's talks was the importance of companies demonstrating their ethical, sustainable and social responsibility when approaching architects and clients.  Both encouraged members to engage with schemes such as the Ethical Stone Register to provide that assurance.
To ensure that as many members as possible get to benefit from Peter and Tim's insights, we have made the seminar recording available to members. If members would like access to this, please email matt@stonefed.org.uk.