UK Masonry Skills Challenge
Last month saw Inverness College UHI enjoy a double triumph at the UK Masonry Skills Challenge, winning both the individual and the overall college prizes. 
The competition saw 27 stonemasons from across the United Kingdom's craft colleges competing to be named the 2015 UK Masonry Skills Challenge champion.

First place went to Ross Kennedy, a student at Inverness College UHI and a Historic Scotland employee.  Second place was taken by Calum McKimmon of Forth Valley College and third place went to Gregor Alcorn of Inverness College UHI.  Both Calum and Gregor are also stonemasons working at Historic Scotland.
The competition had been held across two heats, the southern heat at the City of Bath College and the northern heat at Edinburgh College. 
Competitors were each given a drawing, a piece of stone and the materials to make the necessary moulds and templates.  
The overall college winners were Inverness College UHI who had three students in the top eight.  Second place went to Forth Valley College and third place went to the City of Bath College.
Member companies Land Engineering (Scotland Ltd), Wells Cathedral Stonemasons and Grosvenor Construction Ltd all had stonemasons scoring within the top eight competitors.
The Federation would like to thank the event judges, Andy Maclean of Stewart Design (UK) Ltd and Sean Collins of Boden & Ward Stonemasons, as well as the sponsors, shown below.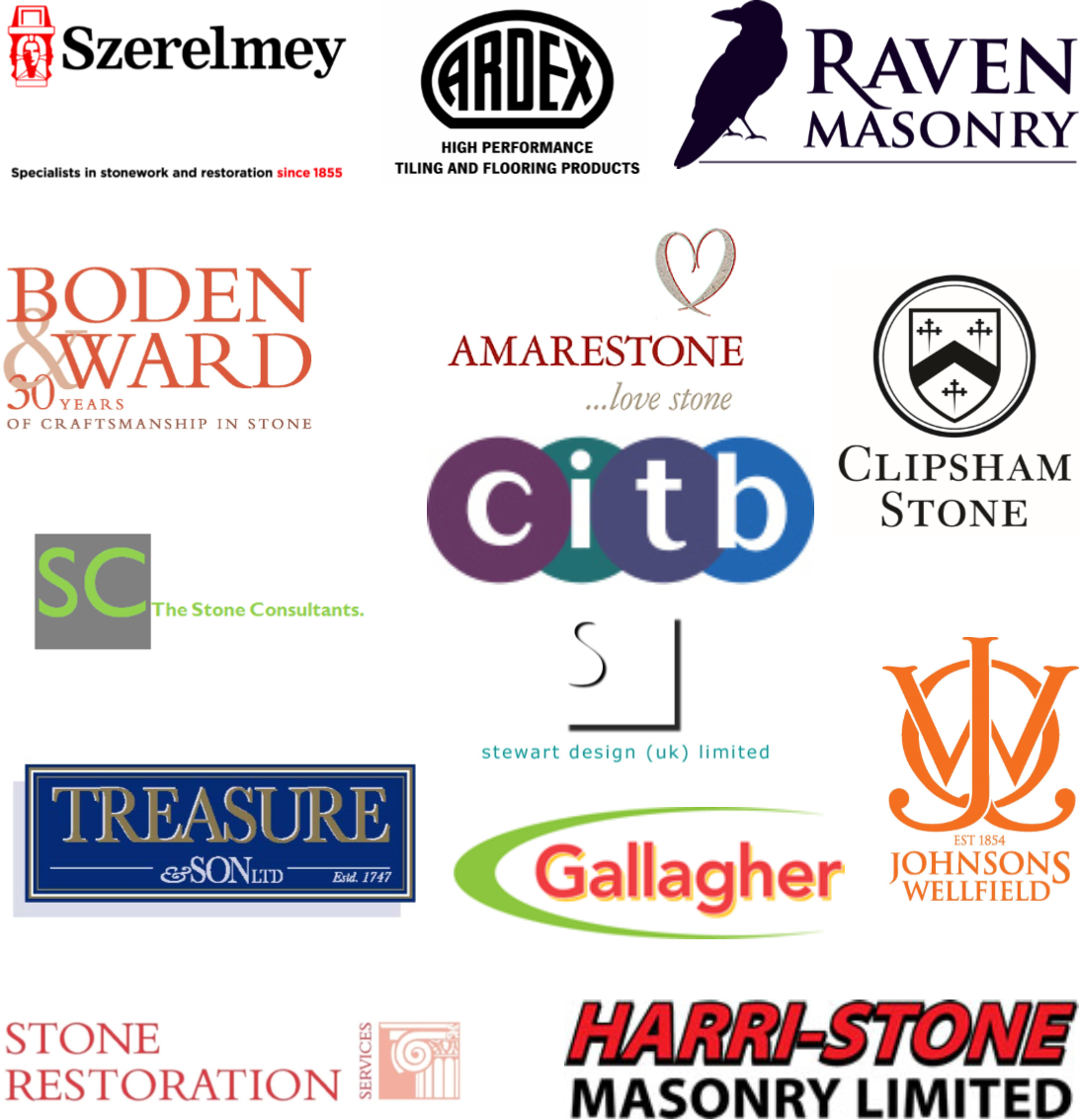 Overall winners (top eight)
            Name                                      College                                      Employer   
1st        Ross Kennedy                        Inverness College UHI               Historic Scotland 
2nd       Calum McKimmon                 Forth Valley College                  Historic Scotland    
3rd        Gregor Alcorn                         Inverness College UHI               Historic Scotland 
4th          Craig Derrick                          Forth Valley College                  Historic Scotland     
5th        Robbie Macvie                        Inverness College UHI              Historic Scotland       
6th        Dan Macaulay                        Edinburgh College                     Land Engineering (Scotland Ltd)
7th        Toby Brook                             City of Bath College                   Wells Cathedral Stonemasons Ltd
8th        Sean Roberts                          York College                              Grosvenor Construction Ltd
College Winners
1st        Inverness College UHI
2nd       Forth Valley College
3rd        City of Bath College