Over the last few weeks, over 40 competitors from across the UK have been competing for their chance to be crowned the 2014 UK Masonry Skills Challenge winner.
The challenge was split across two heats, the southern heat held at Moulton College, and the northern heat at the City of Glasgow.  
Competitors are given a drawing, a piece of stone and materials for making the necessary moulds and templates.  These final pieces were then judged and the scores collated from the two heats.
The Federation are pleased to announce that the individual prize went to Justin Cross of Weymouth college while second and third place went to Steve Lebourn from City of Bath College and Archie Stoke-Faiers of Weymouth College.  Justin, Steve and Archie will each receive a cash prize from the Federation as well being in with a chance of making it to SkillBuild. 
Alongside the individual winners, there was an overall college prize that was won by Weymouth College, with second and third place going to York College and City of Bath College.
The Federation would like to thank the challenge judges; Andy Maclean of Stewart Design (UK) Ltd and Sean Collins of Boden & Ward Stonemasons Ltd as well as all of the challenge sponsors: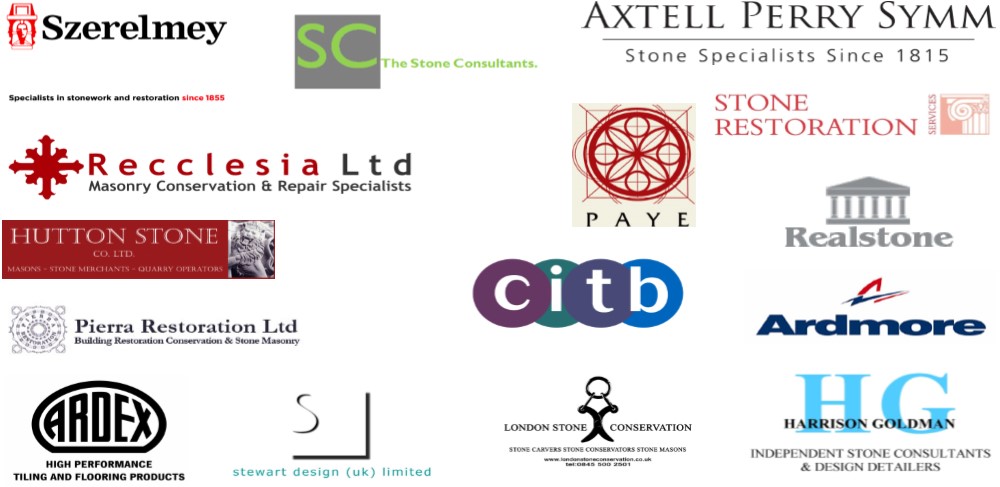 The Federation would also like to congratulate the rest of the top eight, who, like Justin, Steve and Archie, also have a chance of making it to the national SkillBuild competition later in the year:
1st – Justin Cross (College: Weymouth College, Employer: Carrek Ltd)
2nd – Steve Lebourn (College: City of Bath College, Employer: Wells Cathedral Stonemasons)
3rd – Archie Stokes-Faiers (College: Weymouth College)
4th – Jordan Vincent (College: Weymouth College, Employer: Stone Firms Ltd)
5th – Jonathan Cowell (College: York College, Employer: Lambert Walker)
6th – Joshua Davis (College: Moulton College, Employer: AF Jones Stonemasons Ltd)
7th – Sam Turner (College: York College, Employer: York Minster)
8th – Joseph Graham (College: York College, Employer: George Graham & Sons Co Ltd)