On Wednesday evening, we welcomed 70 women from the natural stone, architectural, design and construction sectors to The City of London's The Counting House for the first Women In Natural Stone networking event.
Women In Natural Stone (WINS) was formed to create an opportunity for women within the natural stone industry and wider architectural and construction sectors to connect and encourage the next generation of women into construction.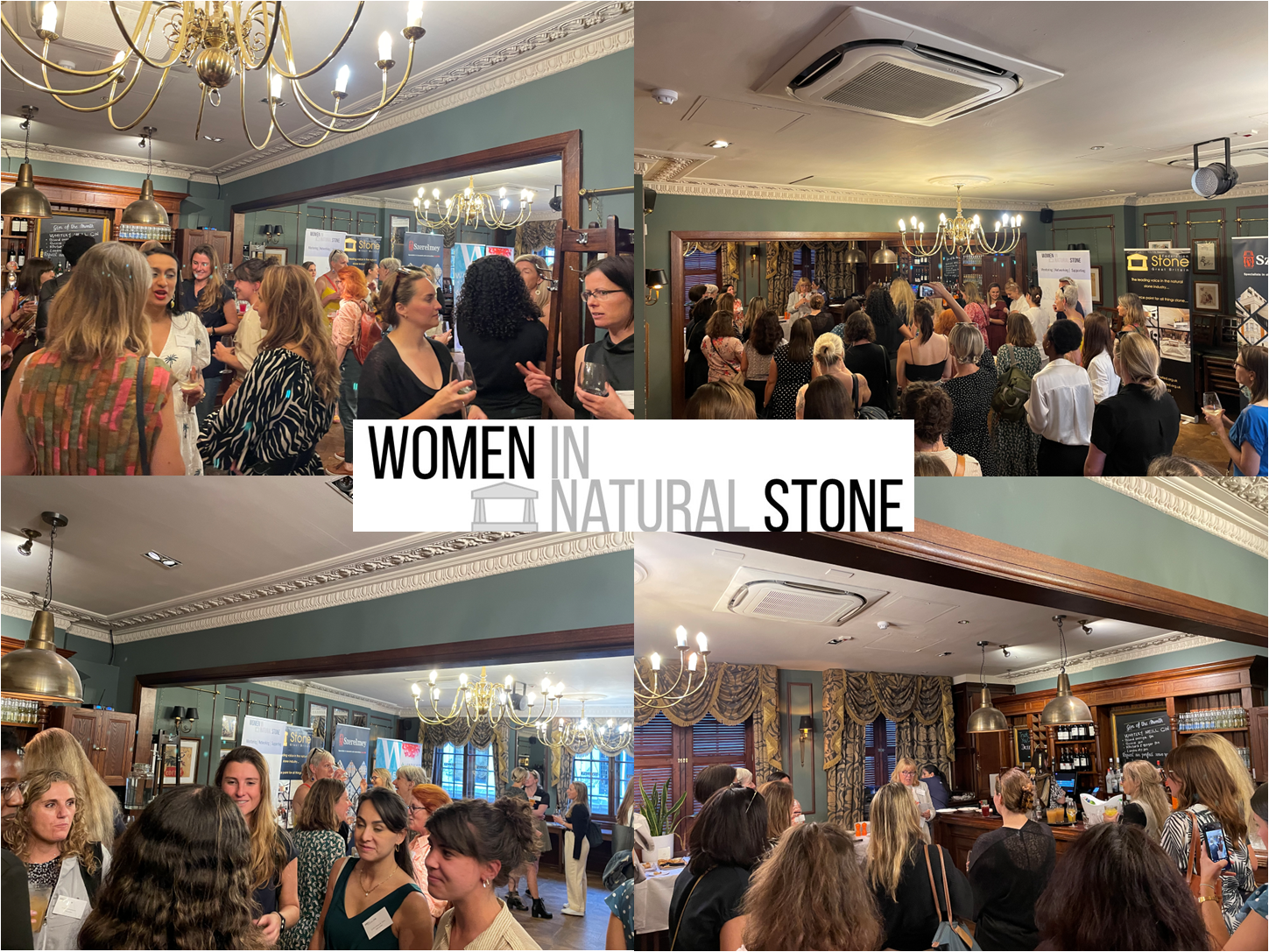 The event was a resounding success and the feedback we have received from those who came has been fantastic. It was great to see so many business cards exchanged, new relationships formed, and inspiring conversations taking place.
The Federation would like to thank the event sponsors, Airelimestones, Cliveden Conservation, The Landscape Show, Recclesia, and Szerelmey for their support. We would also like to thank our WINS Co-Chairs, Becca Cranfield of Athena Stonecare and Tamsin Pickeral of Szerelmey for their part in making this event such a success.
If you would like to be kept up to date with future WINS events and initiatives, please email sara@stonefed.org.uk to add your name to the mailing list.